Beautiful Brawlers
For women who box, staying amateur is better than turning pro
For
women
who
box,
staying
amateur
is
better
than
turning
pro
Photos by Talia Herman for Al Jazeera America
Produced by Vaughn Wallace
Edited by Jayati Vora, Vaughn Wallace
Above: National champion and Olympic hopeful Lupe Gutierrez's tattoo reads "I'm not afraid, I was born to do this."
Published on Saturday, September 20, 2014
REDWOOD CITY, Calif. — In this small town in Silicon Valley, two 15-year-old girls are trading punches. At first it's Jessica Galvez controlling the fight, with a series of left hooks and straight rights aimed at her opponent's jaw. Lupe Gutierrez, dark hair braided in rows, is on the ropes in the first round, but soon recovers. She gains the upper hand by evading Galvez, then punishes her with powerful combos. In 10 minutes, it's all over.
Galvez and Gutierrez didn't travel far for this bout: they came from Sparks, Nev., and Sacramento, respectively. But other competitors have come from as far away as Canada and Puerto Rico, some with entourages of anxious family members. Their coaches are always at the boxers' sides and train them as hard as boys, tucking long ponytails and braids under the leather headgear that amateur boxers are required to wear for protection.
The fighters came to Redwood City to compete in the Beautiful Brawlers tournament, which has become a showcase for the nation's top female boxers. As the only all-female amateur boxing tournament of its kind, it fills a critical niche by giving women the rare chance of finding an opponent at the same skill level, weight and age. Now in its third year, Beautiful Brawlers also provides the kind of exposure and experience that female boxers sorely need to build a viable career.
Women and men start out their fighting careers struggling for media attention and pay. But six decades after the first female fight was broadcast on national television in 1954, women boxers in the United States still lag behind their male counterparts. And even the most successful professional fighters struggle to find matches, sponsors and much-needed TV exposure from major networks such as ESPN, Showtime or HBO.
Without that exposure, women boxers are stuck in a cycle of invisibility that deprives them of viable professional careers equal to their male counterparts and robs girls like Gutierrez of role models.
Top-tier trainers and managers are reluctant to take on women because no TV means no name recognition and no money. So sponsors stay away and the women end up making less and struggling harder for fame. The shrinking talent pool of professional women boxers makes it hard to break out of the loop because a good fight requires two well-matched boxers who can drum up ticket and TV sales. Professional women boxers are leaving the sport for other opportunities, particularly mixed martial arts, and talented young fighters like Gutierrez won't turn pro because they see the Olympics as a better option.
So four years ago, Blanca Gutierrez (no relation to Lupe) launched Beautiful Brawlers in hopes of improving the odds for female boxers. That makes the competition a critical step for Lupe, a USA Boxing champion, as she chases her dream of winning gold in Tokyo in six years.
The boxer is determined to stay amateur in order to qualify for the Olympics in 2020. (Boxing and wrestling remain the only Olympic sports in which professionals are not allowed to compete.)
But betting on going to the Olympics so far in the future "is very risky," says trainer Freddie Roach, a member of the World Boxing Hall of Fame. That's because Gutierrez could be injured in the intervening years and because there is no guarantee her 132-pound category — one of only three weight classes that will be used at the 2016 games, compared with 10 for men — will be included going forward. (Gutierrez is determined to keep her weight at 21 the same as it is at 15 because of the restricted weight classes.)
"There's supposed to be an equal playing field, but there's not," says Roach, who has coached male world champions Mike Tyson, Oscar De La Hoya and Manny Pacquiao and female title-holders Lucia Rijker and Ana Julaton before they left boxing.
Outside the United States, though, women boxers have a fighting chance. To find well-paying matches that offer TV exposure, U.S. pro flyweight fighter Melissa McMorrow boxes mostly in Germany and Mexico. The fights aren't broadcast in the United States, however, making them even less visible.
Latin America especially has embraced women's boxing: In Argentina, more than 40,000 people bought seats for the 2003 fight between pro super bantamweights Yesica Marcos and Marcela Acuña. Two years ago, Mexico aired Todas Contra Mexico, the first reality-TV show about a team of women boxers taking on international challengers, but it folded after one season. In contrast, the U.S. equivalent, The Contender, featured male boxers and lasted four seasons.
Stateside, however, boxing has to contend with baseball, basketball and football, as well as soccer, hockey, wrestling and fantasy league offshoots. And the popularity of mixed martial arts has siphoned off fans as well as fighters.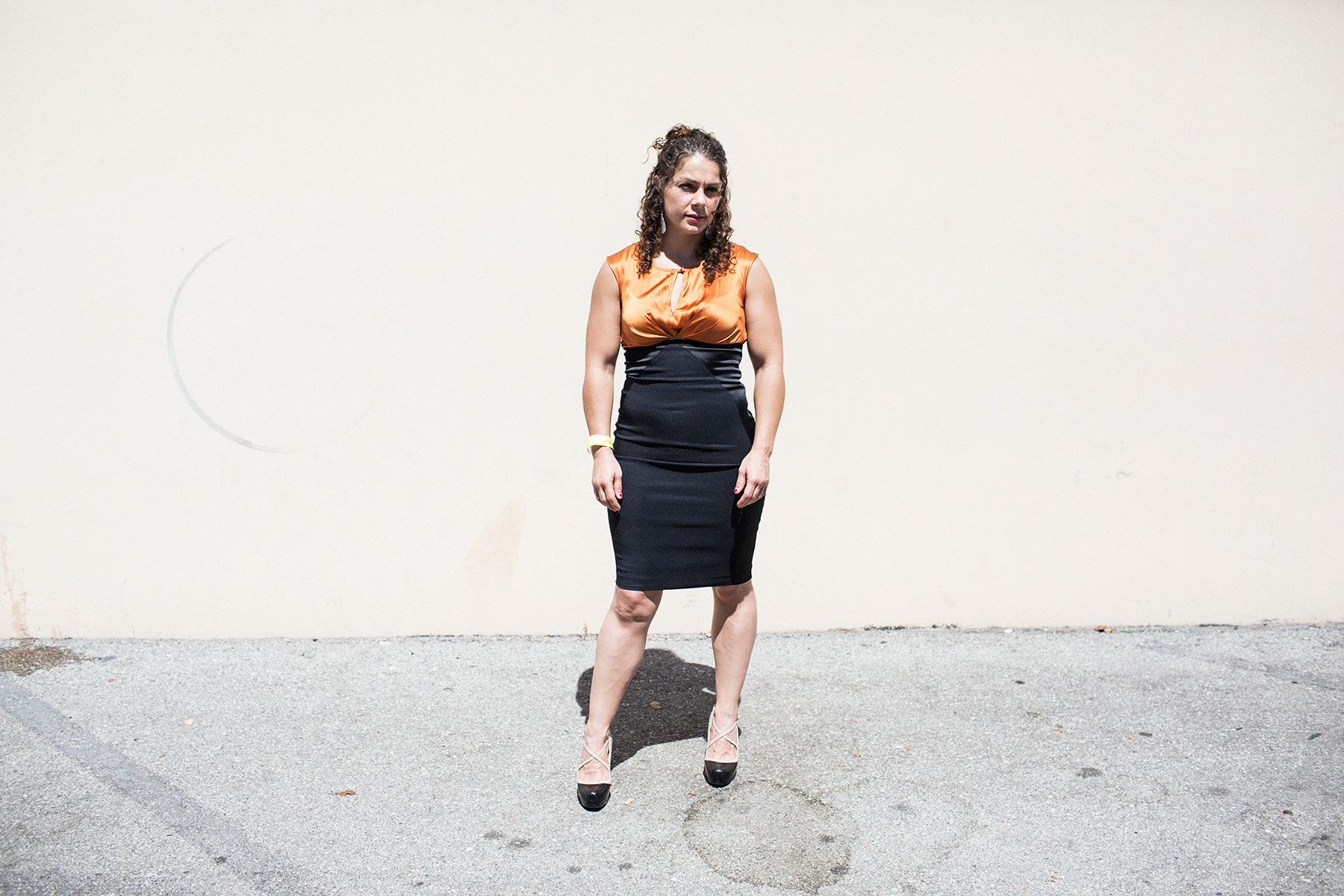 McMorrow stayed with boxing, but like many others, she defected from the amateur ranks after the International Olympic Committee announced that women's boxing had not "reached the stage where it merits inclusion" in the 2008 Games. "I didn't have four years of sitting around in me," she says.
In comparison, men's boxing is an Olympic tradition that has been included in all but one of the games since 1904.
Without the Olympics, the only way to make money as an amateur is to win USA Boxing nationals, McMorrow explains.
But that organization has its fair share of detractors. USA Boxing, which operates under the auspices of the U.S. Olympic Committee to develop boxers for future competition in the Olympics, was off limits to women until 1993. In 2007, it settled a civil-rights lawsuit with then-amateur welterweight Lisa Kuronya, who said USA Boxing gave male boxers and their coaches airline tickets, transportation, shelter and food during the 2006 USA Boxing Championships, in Colorado Springs, Colo. But Kuronya and her trainer, G. Robert Russo, were provided with nothing. After paying for their own airfare to Colorado, they were denied access to the Olympic Training Center, where the men's team was housed and preparing for the competition. Despite offering to pay for their own meals, Kuronya and Russo weren't even allowed to enter the cafeteria and had to find hotel rooms nearby at their own expense, according to the lawsuit.
Now USA Boxing offers a stipend to 10 women who earn a place on the national team. A few of the best fighters get a spot in USA Boxing's training program in Colorado Springs, which covers their room and board, and gives them access to the best trainers, nutritionists and sports doctors.
The number of female boxers registered annually with USA Boxing in 2012 reached 2,173 in 2012, compared with 2,355 a decade earlier and 1,535 in 1999, according to the organization's spokeswoman, Julie Goldsticker.
The figures don't reflect how much the talent has grown, Goldsticker says. They will soon enough, she adds: "Now boxing is an option for a girl."
Men who reach the top of the profession can demand seven- and eight-figure payouts as well as lucrative sponsorships and TV deals. Pacquiao, the welterweight, is reported to have earned at least $20 million — whether he lost or won — for his recent fight with Timothy Bradley. Pacquiao's challenger for the WBO welterweight title on Nov. 22, Chris Algieri, is guaranteed more than $1 million even if he goes home empty-handed.
In contrast, the largest boxing purse offered to a woman would have been $1 million for a 2005 fight between Rijker and Christy Martin (the match was ultimately cancelled because Rijker had a ruptured Achilles tendon). But they were guaranteed only a $250,000 payout, with the victor taking home the additional $750,000.
Most women fighters are lucky if they break even after paying for their travel, the professional license fee required in each state, accommodations and the cut to the trainer and promoter from their winnings.
They will take home less than the scantily dressed women who announce the beginning of a round at boxing matches, who make between $75 and $150 per fight and more if the event is a high-profile one.
Although she is still a teenager, Lupe Gutierrez knows that though the sport has evolved since the days of novelty bouts, women boxers like her will have to shine at the Olympics or face a bleak future.
"I don't really care about the money. I just love the sport," she says before her bout began at Beautiful Brawlers.
After three rounds, she and Galvez stood with a referee in the center of the ring waiting for the judges to decide the winner of the match. Gutierrez shifted nervously from foot to foot then dropped to one knee in prayer.
"The verdict is in," the announcer finally says. "And the winner is, out of the red corner, Lupe Gutierrez!"
The boxer jumped up and lifted her fist in victory. Then she hugged Galvez, who received a medal. That night, Gutierrez carried home her fifth championship belt. ◆