A year later:
Remembering the Boston Marathon bombing
In the year since the Boston Marathon bombing, archivists have preserved the pieces of an impromptu memorial that rose at the site, as people left shirts, signs, banners, toys and other things expressing grief for the victims, often adorned with the saying "Boston Strong."
The artifacts are on display in Copley Square through May 11.
We are no longer accepting comments on this story.
12 seconds, 12 months
On April 15, 2013, two bombs went off near the finish line of the Boston Marathon.
Twelve seconds separated the first blast from the second. Al Jazeera asked some of the survivors who crossed the finish line during those 12 seconds how that moment changed their life in the past 12 months.
Submit your story at the bottom of this page.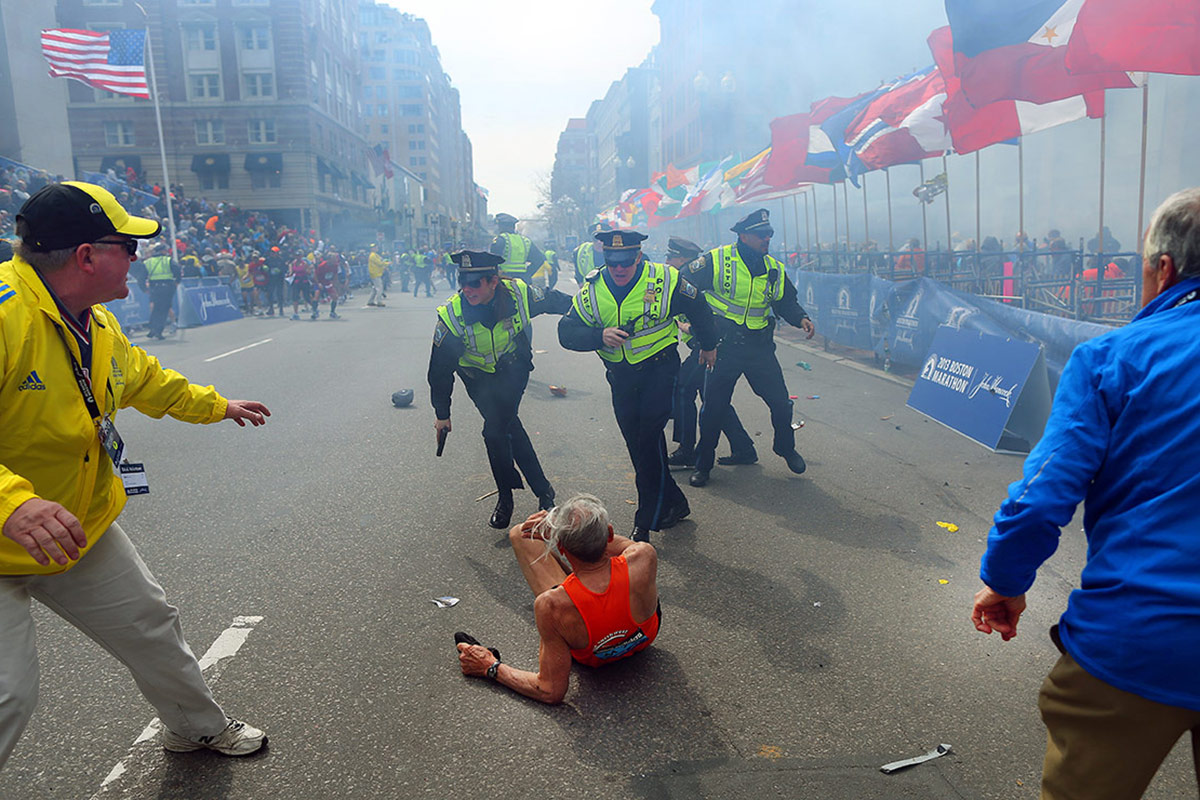 I did feel at times a sense of almost depression, and a kind of anxiety. Just hearing loud sounds . . . even now makes me jump a little bit. I went through all kinds of emotions the first month afterwards.
For the greater part of the year, I was hypersensitive to the word "Boston," and my nerves would be on edge when sudden loud noises, crashing sounds or fireworks were anywhere near. I was brought to tears regularly trying to talk about it.
I don't mind talking about it, because I don't want to forget it. I don't want it to go away. I don't want it to fade.
In those 12 seconds, I went from a sense of elation in knowing that I was going to finish the marathon to a sense of, 'How do I save my life?'
I realized that life is short. I realized that I was in danger; that a lot of people were in danger.
I remember feeling that I should have known that people were hurt. . . I had a day where I just couldn't do anything but weep, and I was really traumatized and terribly distressed by the whole experience.
It really was that sort of experience where you don't hear the sounds. You don't really know what's going on. You just are doing what you think is the right thing.
How did you change?
How did the Boston Bombings change you in the last year?
The bombers took my legs, but everyone in Boston took care of me. They saved my life. They are the heroes, because they gave me an opportunity. They gave me the chance to prove that I — that we — are better than cowards with bombs. That we're not broken. And we're not afraid. We're stronger.