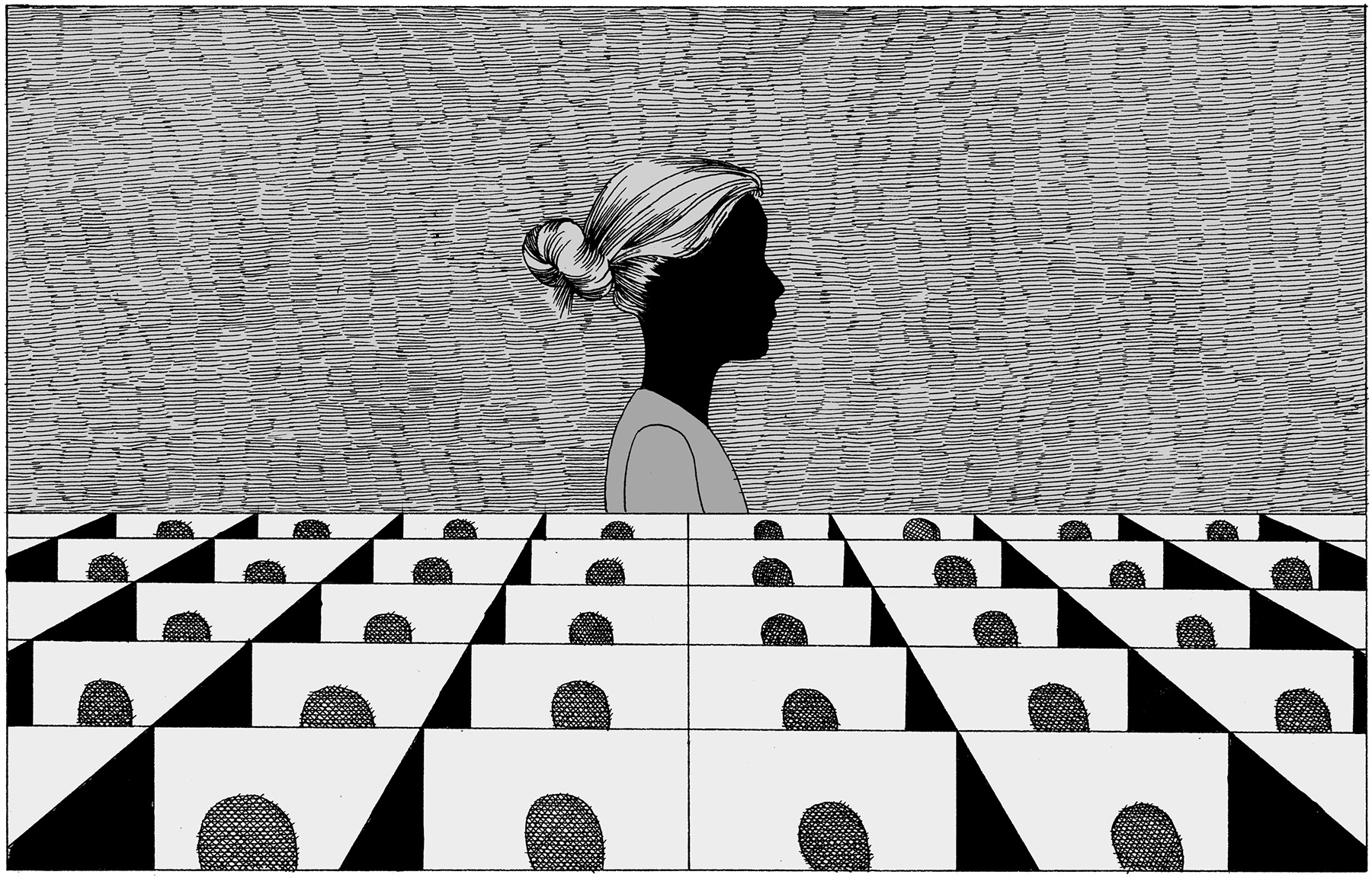 Up Close and Personnel
Neither workers nor bosses, human resources professionals straddle two worlds
Neither
workers
nor
bosses,
human
resources
professionals
straddle
two
worlds
Deep in Las Vegas' 3-million-square-foot convention center, some 15,000 line workers, middle managers and executives gathered for the annual meeting of the Society for Human Resource Management, or SHRM (pronounced "sherm"). It was the end of June, and outside along the Strip, high temperatures averaged 110 degrees, a climate fit for camels and desert grass. Inside the serpentine complex, the air conditioning and curriculum obeyed not nature's laws but those of company men and women.
About 275,000 people belong to SHRM, whose yearly conference is a bonanza of humans and resources and humans availing themselves of resources. For many in attendance, it was a welcome opportunity to talk shop and soak up empathy, to choose from 200 educational sessions and browse 1,000 corporate vendors hawking their wares — from background-check software and 401(k) apps to futuristic plush nap pods — in a giant exhibition concourse. The federal Social Security Administration, which provides financial benefits to some 60 million Americans, occupied a sad little half-booth.
The adjacent convention hall was the size of a sports arena and buzzed with Super Bowl energy. There were colorful spotlights and a sternum-thumping sound system; there were giant TV monitors magnifying the distant main stage. Penn Jillette, half of the magician duo Penn and Teller, was the opening speaker. Others, billed as "thought leaders" and "influencers," from outside the HR universe would follow: Duke basketball's Coach K, celebrity physician Dr. Oz and singer Jennifer Hudson.
Most medium-size or larger offices, factories and warehouses have a human resources specialist or department on staff. It's the HR manager who hires you, plies you with tax and health insurance forms, gives you a fine-print handbook, organizes the annual holiday party, logs your vacation days and emails you satisfaction surveys. When things go wrong, it'll be on her — most are women — to field your complaints and dry your tears or call you in for a conflict-resolution meeting, investigate your conduct or lay you off.
Over the course of the 20th century, human resources has evolved from its humble, clerical origins in personnel to encompass recruiting and hiring, compensation and benefits, legal compliance, training, discipline and employee relations. It's an influential component of modern work, so much so that HR professionals now qualify as management under the labor laws. Yet the day-to-day tasks of an entry-level specialist remain the scrivener's province — behind the scenes, often lonely and thankless — stuck in a netherworld between employer and employee.
As a field, human resources, like so much else since the 1980s, has taken on a more corporate, upwardly mobile gloss. The top of the HR career ladder now reaches into posh corner offices: A large company might have a VP of HR or even a CHRO, or chief human resources officer, a post far removed from the concerns of employees. In the C-suite, HR is no longer an art of divided loyalties. Worker protections such as overtime pay are seen as pesky New Deal holdovers and employee organizing as a sign that the corporation has failed in its most basic duty — to keep workers happy.

In the earliest days of American capitalism, there was no need for human resources or its historical cousins — welfare work, personnel or labor relations. Businesses were small, and laws were few; there was hardly an office, let alone a back office. All that changed about 100 years ago, with the growth of the corporate form and a regulatory state capable of keeping it in check.
Human resources as we know it owes its flourishing to unions. It was at the mid-20th-century height of industrial organizing — when nearly a third of American employees belonged to a local — that "thousands of new personnel and labor relations specialists" were hired to navigate "the increasingly abstruse world of collective bargaining," according to UCLA historian Sanford M. Jacoby.
Large nonunion companies recruited their own personnel and newly minted human relations experts to design compensation plans and cultural programs comparable with those in union shops — the surest way to repel labor organizers. As Jacoby writes in his book about welfare capitalism, "Modern Manors," U.S. businesses such as Thompson Products, Kodak and Sears focused on building "a vertical culture of unity in contrast to the horizontal solidarity of the labor movement." Human resources became a tendon, binding workers to the corporate spine.
Starting in the 1970s, HR managers assumed an even greater role in developing workplace policies. They crafted race-based diversity programs, recruited female employees and made paid parental leave a common perk. In his book "Inventing Equal Opportunity," sociologist Frank Dobbin documents how the unassuming ladies of HR translated the vague mandates of the 1964 Civil Rights Act into hiring and benefits plans that leveled the field for women and people of color. Had it not been for human resources, he writes, marriage and pregnancy bans would have lingered further into the 1970s and maternity leave might not exist. Nor would affirmative action programs have survived the Ronald Reagan era.
As it spread the gospel of equal opportunity, HR itself became a career option for this new demographic. Corporations and government agencies eager to prove their commitment to diversity put women and people of color in charge of recruiting and advancement. According to Rosabeth Moss Kanter, a Harvard Business School sociologist, "the push for equal employment opportunity was perhaps the major force in transforming the old body-counting personnel department into the modern human resource function." She and other researchers proved the dollars and cents of it, too, finding "a strong statistical association between those companies with more progressive human resource practices (including [equal employment opportunity], employee involvement and support for working parents) and superior long-term financial performance," she said in a 1987 interview with the journal, "Human Resource Management."
This attention to the bottom line signaled a change in philosophy. Ambitious HR managers were told to ditch employee relations and W-2s for visioning meetings and five-year profit plans. "In the 1980s, the pendulum swung from the individual being the primary driver of HR departments to strategy," said Beth Livingston, a professor at Cornell's School of Industrial and Labor Relations. "Unfortunately, it swung very far, and so now you have people saying, 'Wait, what about the individual? You've gone so far to make the business case for HR that you've forgotten about the people.'"
This tension was on full display at the SHRM convention. On the first morning, I attended a four-hour seminar titled "Labor relations for human resources managers." It promised an overview of "how labor practices can affect your workplace" in the context of "the National Labor Relations Board's aggressive recruitment and targeting of nonunion employees." In other words, a primer on employment law, collective bargaining agreements (the contracts unions negotiate with employers) and rules for worker organizing. The two presenters, an employer-side attorney and a management consultant, began with a rhetorical question, "How do you keep them out?" — unions, that is.
From the podium, lawyer Patricia Wise described the federal labor board as a capricious agency drunk with power, like a "goose that wakes up every morning and forgets what it knew," she said. Her co-presenter, Michael VanDervort, was red-faced over recent pickets outside McDonald's and New York state's proposal to raise fast-food wages to $15 per hour. "To do that in just one industry, the second-largest employer in the state — it's crazy," he said.
The speakers were so critical of unions and worker protests that the audience — friendly, even-tempered HR professionals from hotels, manufacturers and government agencies — started to fidget and get defensive. "So far, [the union has] been pretty good," said a public sector HR manager. "We have a good relationship [with our union], so I'm here to try to continue that," said a woman from a food-processing plant. Sure, some unions are better than others, VanDervort said, but "they're a business. They're in the business of representing your employees in your workplace against you."

Later on in Las Vegas, I interviewed Jackie Henderson, a vice president of HR with 18 years of experience. I met her through the SHRM listserv a few months earlier and spoke with her by phone. In person, she was just as precise a speaker and an even more generous listener, blessed with a politician's attentiveness but none of the slime.
She described the constant challenge of being "a liaison between the company and employee." As VP of human resources and training at Rivermark Community Credit Union in Portland, Oregon, she manages a team of HR specialists and has the ear of the CEO, the proverbial seat at the table sought after by so many in HR. Yet she's not above making regular visits to the company's six branch locations to hand out cookies or Hula-Hoops, help short-staffed units and collect employee feedback.
In her previous position at a Fortune 500 manufacturer, she felt pushed too far in the employer's direction. She took the job wanting to be an intermediary, a resource for workers facing round-the-clock schedules and health and safety concerns. She was part of the office, set off from the factory floor, but she still lost a lot of sleep. She witnessed the workers' fatigue and heard about the toll their long hours took on life at home. She cried when she had to lay off 13 people in one day.
But it was the employer's anti-union campaign, Henderson said, that made it impossible to stay. The manufacturing workers had decided to organize, hungry for job security and "some control, like the amount of overtime they had to work," she said. There would be a yes-no vote, and the bosses enlisted her to implement a union-avoidance campaign. She had never been in a union and knew that collective bargaining would make things more complicated, but "there were times that I felt torn," she recalled. "I felt like the company was making [HR] be an extension of management, as opposed to being there to advocate for employees … I kind of wanted them to get a union."
She left shortly after the election — in which the union was voted down.
Her job at the credit union is a delight by comparison, she said, though it still comes with a drawback innate to HR: She can't get close to her co-workers. It's OK to attend office parties and the occasional happy hour, Henderson said, but real intimacy poses ethical conflicts and dilemmas for the HR professional. "It can be lonely. I don't have a lot of places to make friends."
Becky, a human resources director at a biotech company in Colorado, agreed. "I only make friends with HR people," she said (using only her first name for fear of retaliation). "They come, and they ask you information — about other people's compensation [or] if somebody has a medical situation … The best thing to do is not make friends with people … but it still hurts. It's painful. You feel very withdrawn."
She said she has grown "jaded" over two decades in the field, she said, watching employees try to take advantage of her insider knowledge. It's the dark side of every smiling profession, the same problem faced by psychologists and social workers: Who counsels the counselor?
"There's not an HR person for the HR person," the director of "people operations" at a tech startup said. Her company pays for her to see an independent professional coach. Others, like Joel Peterson, the "HR department of one" at Goshow Architects in Manhattan, attend SHRM chapter meetings for commiseration and guidance. A boisterous former actor, he is the opposite of the ineffectual paper pusher one sees in "Dilbert," "Office Space" or "The Office." He sits at reception to make himself more available to employees, organizes educational lunches with the goal of "lifelong learning," he said, and gives out treats and lapel pins featuring a cartoon monkey. Human resources "has taken what's good about a union and evolved it beyond that," to help transform workers into "the next best them." Even terminations, he said, can be done "with compassion" — eye contact, the right tone of voice, sincere assurance that something better awaits.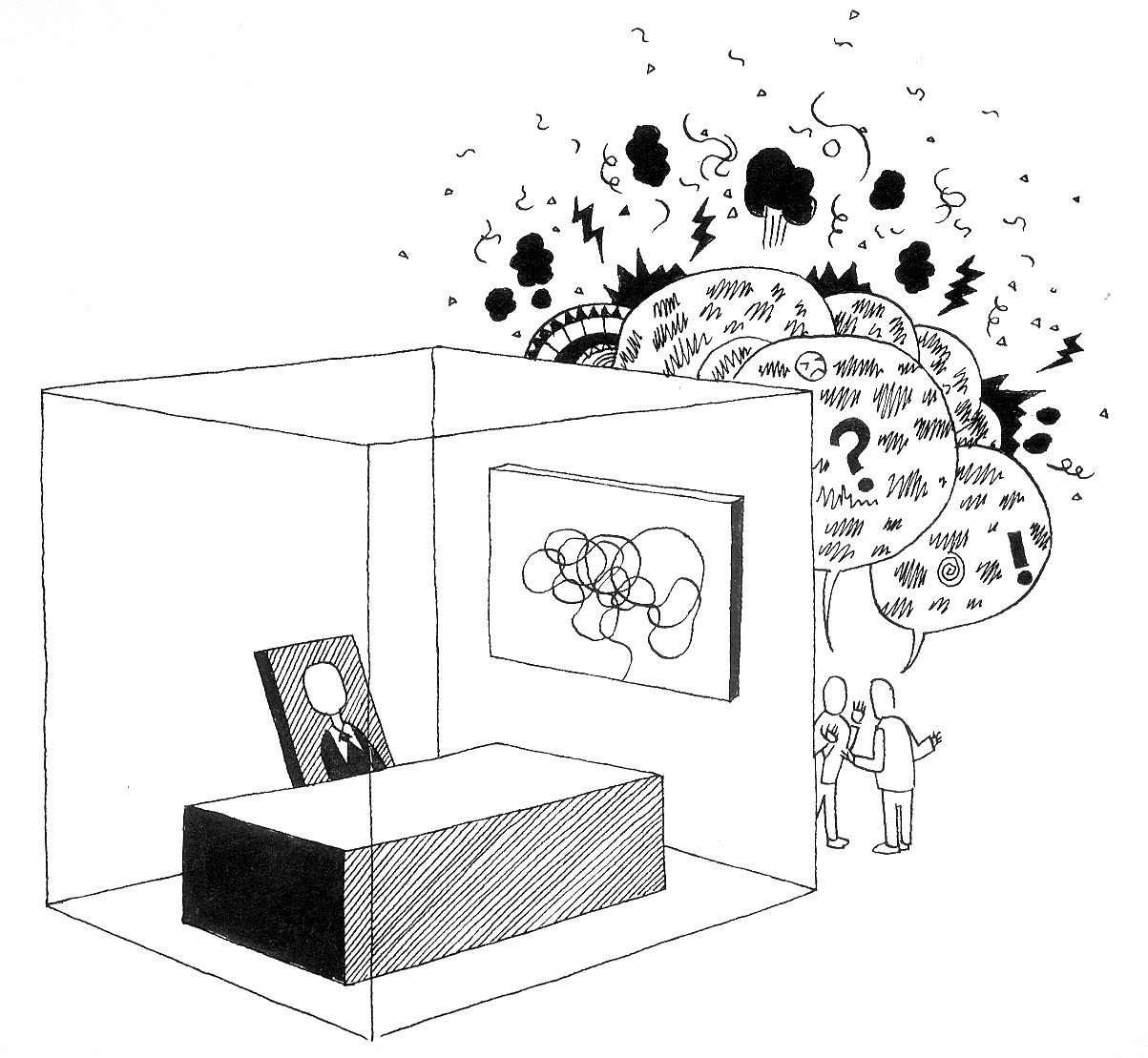 Every so often, the business literature likes to reinvent, blow up or issue a new mandate for human resources. Just before this year's SHRM conference, Harvard Business Review published the cover story "Why we love to hate HR … and what HR can do about it." In it, Peter Cappelli, a professor at the University of Pennsylvania's Wharton School, encourages HR managers to focus on strategy, develop a "talent pipeline" and "help companies get ahead of the market shift," "separating the effective from the worthless."
Profit-driven thinking has given HR durability in the workplace — and in colleges, universities and business schools as well. A typical syllabus covers corporate strategy as well as the life cycle of an employee: from hiring to worker development to termination. The same is true in other Western countries, but with a heavier emphasis on labor relations. "HR in Canada and HR in the U.S. [are] quite similar, except we tend to think of American HR as barbaric. We don't have at-will employment," said Claude Balthazard, a vice president at the Ontario-based Human Resources Professionals Association.
In the U.S., because there are no state or federal requirements for human resources professionals, "HR was a field that people tended to fall into. We've been changing that in the last 10 years, with more people studying HR and going into it than ever before," said Deb Cohen, the senior vice president of knowledge development at SHRM. "The salary at the top is quite competitive."
Women in HR, consistently in the majority, have benefited from the industry's growth and tilt upward. In 2012 entry-level HR and labor relations specialists in the U.S., nearly 90 percent of them women [PDF], earned a median salary of $55,640. Those in HR management, with a bachelor's degree and five years of experience, were in high demand and paid nearly $100,000 per year. Over 74 percent of HR managers are female [PDF], as are 75 percent of SHRM members.
Even so, gender stereotypes continue to map onto the opposing poles of employee relations and business strategy. It's not atypical for businessmen lacking experience in human resources to ride the glass escalator up to the CHRO's office, said Jennifer C. Loftus, the national director of Astron Solutions, an HR consulting firm that advises companies on performance evaluations and pay. To nurture workers is still considered female — a soft, unserious science at odds with the analytical, masculine balance sheet.
Nancy Martin, the director of HR for a low-income-housing developer in Wisconsin, believes that the concentration of women in the field has to do with the fact that "HR stemmed from a more administrative role," she said, adding that, on account of their socialization, "women just have more patience — and when you're working with both sides [employer and employee], you have to listen objectively."
But gendered notions can also cloud workers' expectations of HR. In 2009, Nicole Poulson — at the time, an extremely pregnant marketing specialist for a food company — requested a meeting with the vice president of HR, herself a new mother. She wanted to discuss a raise in pay and believed her compatriot in HR would be sympathetic. Then, "all of a sudden, the senior vice president of marketing comes in. He's like, 'We're going to have to find a new position for you in the company,'" she said. She was shocked that the VP of HR, whom she had trusted with her health and family concerns, would facilitate what she saw as a retaliatory demotion. "I felt totally blindsided by her. I thought she and I were having a private conversation. The whole thing was a front."
Confidentiality is a temperamental rule in human resources, yet another manifestation of its neither-nor status. Employees "have to know you're in their corner, but at the end of the day, we're entrusted with holding the standard," said Kyelene Flaming, a human resources manager in Kansas. While secrecy may be a given when it comes to salaries and health insurance, allegations of sexual harassment or discrimination have to go up the chain of command, Loftus said. Human resources is "about doing right for everyone and doing no harm. [But] confidentiality is not guaranteed."

In the designated press room at the Las Vegas Convention Center, I picked up a copy of the Society for Human Resource Management's "2015 Guide to Public Policy Issues [PDF]." The booklet lays out a 12-point agenda touching on everything from criminal background checks and immigration screenings to overtime pay, medical malpractice lawsuits, the Affordable Care Act, union elections and paid family leave. With the exception of its support for the Employment Non-Discrimination Act, a bill that protects workers from discrimination on the basis of gender identity or sexual orientation, SHRM's platform is decidedly pro-business.
"We come down on the management side, but we're more progressive than some management groups," said Mike Aitken, SHRM's vice president of government affairs. Sixteen percent of SHRM's members are from unionized businesses and government agencies; the rest are from the private sector. "We do work with the Chamber of Commerce, but we also work with unions."
Henderson said she makes a point to work amphibiously, inhabiting both the corporate office and the company floor. "It takes time to learn to balance loyalties," she said. Her goal for this year is to create a training program for employees in order to recruit management from within. In Las Vegas she was inspired by a session on leadership development that suggested "going beyond your A players" to let everyone who's willing climb the ladder.
In just three years at the credit union, she revised and expanded the employee manual, instituted a pay scale, wrote job descriptions for all employees and secured a budget for sugary afternoon treats. She has also saved a job or two. In July, she said, "I had a situation where a manger wanted to terminate the employee. We looked at the history, and there was a lack of documentation. There were many pieces missing. So I say, 'No, we're not doing that. Here's what we'll do instead.' I gave some advice on how we could give the employee more of a chance, an opportunity to succeed."
This would have been impossible at the manufacturing plant, she said, where productivity trumped all else and she was forced to do the employer's bidding. She recalled how, during a round of layoffs, the employees would stare at the floor when she walked by, afraid to make eye contact. She had become an unwitting hangman prevented from doing her job. Which was to try — within the narrow ambit of her workplace and under the constraints of U.S. employment law — to make good on the terrible cliché of putting the "human" in "human resources."