Berlin's refugee youth
As services for asylum seekers are cut, advocates worry that a new generation will fail to integrate into society
As
services
for
asylum
seekers
are
cut,
advocates
worry
that
a
new
generation
will
fail
to
integrate
into
society
Jawad is 17. He arrived in Germany nine months ago after fleeing Afghanistan with his mother and 15-year-old sister. Today he lives with them in a single room in a renovated mental hospital that now shelters 500 refugees on the western outskirts of Berlin.
On a fall night not long ago, Jawad sat on his bed, transfixed by a TV news broadcast. Despite his fast-improving German, he could barely keep up. But the images, of people waiting in long lines outside emergency shelters and of politicians railing against the influx of refugees, spoke for themselves. "These days, lots of people are coming. Does it mean it will continue like that?" he asked. "Will they keep us or send us back to where we came from? We still hope that they give us the opportunity to continue our life like this. To stay here forever."
Jawad is far from alone in wondering what will happen to the tens of millions of people, many of them minors like him, who are fleeing their homes. (His name, along with those of other young people in this story, has been withheld because of concerns about negative repercussions on their asylum applications). According to the U.N., the number of refugees globally is the highest it's been in 20 years. More are arriving in Germany than in any other European nation. As of November 2015, an estimated 30 percent of those applying for asylum this year were under 18, according to Germany's Federal Office for Migration and Refugees. Another 25 percent were in their late teens or early 20s, many of them making the journey alone. In a speech to her party's annual congress last week, Chancellor Angela Merkel defended her policy of opening Germany's borders to refugees and insisted that the country can absorb the influx. "This is a historic test for Europe, and I want — hopefully, I can say that we all want — that Europe passes this test," she said.

But behind the scenes, there's a fierce political fight being waged by conservatives and local authorities to close the open door. After a widely heralded summer that saw a new "welcome culture," or Willkommenskultur, flourish here, far-right populism — once banished to the margins of German politics — is gaining strength, fueled by the recent terror attacks in Paris. Merkel, even as she defended her policies, promised to limit the number of refugees and work with countries such as Turkey to prevent people from making the journey to Europe in the first place.
Compromises intended to close the door and reduce the number of refugees have already brought increased red tape, uncertainty and longer waits for asylum seekers. Laws enacted in early November have cut cash assistance, accelerated deportation hearings, restricted the rights of refugees to bring their families to join them in Germany and have barred asylum seekers from seeking employment until their immigration claims have been decided — a process that can take years.

Moreover, under the new laws, German language classes, vocational training and higher education are now limited to those with the best chances of being granted asylum. Emergency shelters in abandoned warehouses and even airport hangars are quietly becoming long-term housing. Cash benefits are being paid out at most a month in advance, making it hard for families to plan for the future.
All this may erode policies put in place over the last decade to integrate refugee youths, according to Ulrike Schwarz, head of the Federal Association for Unaccompanied Minor Refugees, a non-governmental advocacy organization in Berlin. Indeed, mental health experts and refugee advocates worry that a generation of young people already scarred by war and flight will be further worn down by bureaucracy and delay. "These new laws really block a lot of the ways to integrate," said Schwarz.
She and others say that the system for serving young refugees is already starting to break. Behind Germany's reputation for order and efficiency lies a federal system of 16 states with vast disparities in wealth, political attitudes and policy approaches. Berlin, itself a state, has a particularly bad reputation. Though the German capital has become a celebrated tourism magnet, its social services are chronically underfunded and plagued by decades of mismanagement.
Even in the best-run cities, waiting times for refugees can increasingly be measured in years. Thanks to a set of regulations known as the Dublin Protocol, people who were "received" elsewhere in Europe and then continued on to Germany must wait six months for their cases to expire in the countries they were first received in before they can file asylum claims here.
Portrait of a young refugee: Omid
'I feel safe here. In Afghanistan, no one knows what second could be their last in the world.'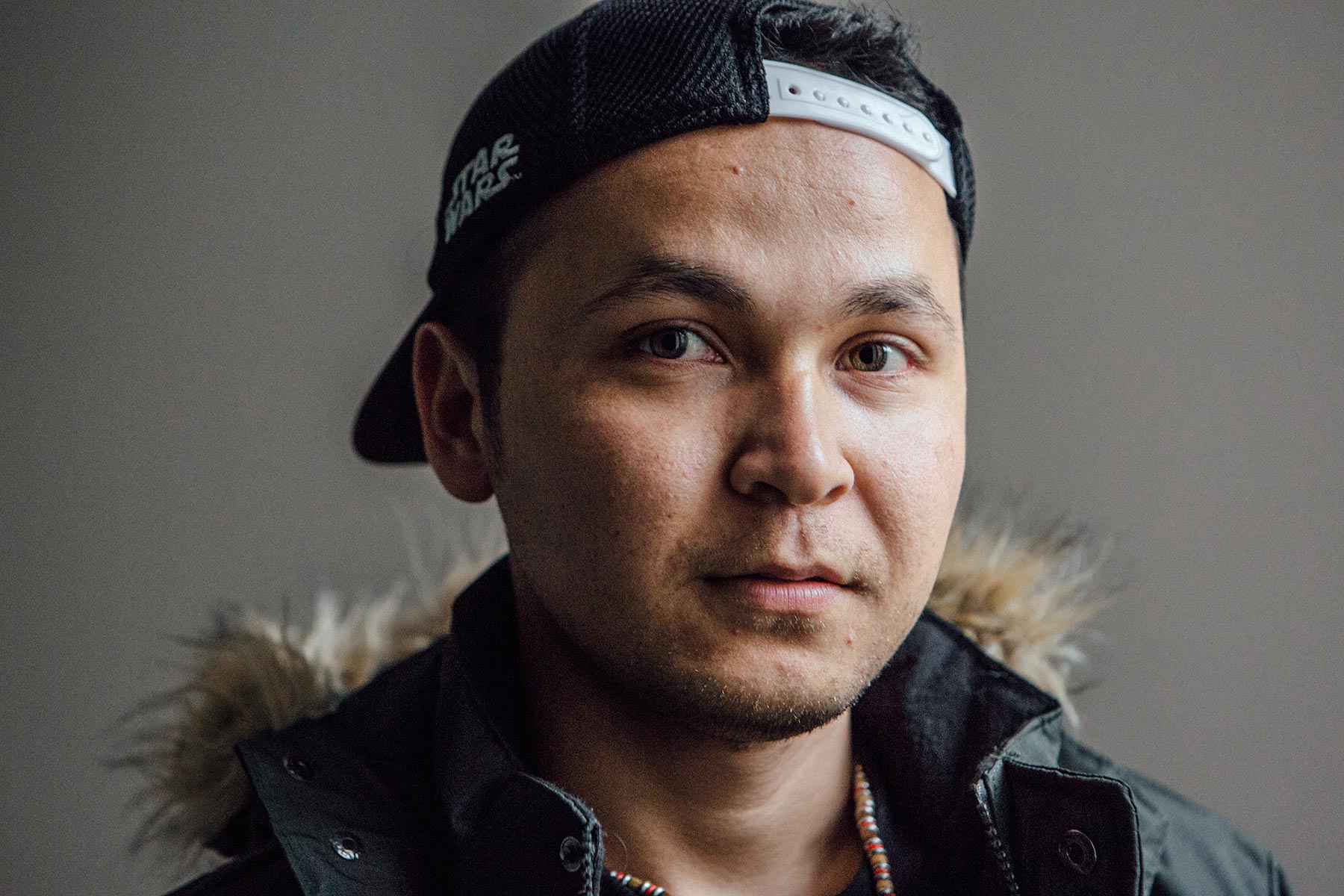 Read more
Read more
4 mins
Three years ago, word had already begun to spread among Afghan refugees in crowded Karachi, Pakistan, that Germany was a good place. In Germany there was education, work, medical care.
Omid's family scraped together about $5,000 to pay smugglers for his journey to Europe, and the 22-year-old knows they're waiting on him to find a job and repay that money. "There is a lot on me. I don't know what should be next," he said, hunched on a bench next to a soccer field in Berlin's Kreuzberg neighborhood. "I feel sad here sometimes, but I came to do something."
Omid's family, ethnic Hazaras, fled to Pakistan 16 years ago after the Taliban killed his father. Early this year, his uncle was killed while visiting their home village in northern Afghanistan. "Then I think, 'It's really going bad for us,' " he said.

Omid and Jawad, friends from back home, play soccer every week with a local organization called Champions Without Borders. Unlike recreational leagues, the group doesn't require players to have fixed addresses, which few refugees possess.
The first four months in Germany have drained Omid. He was able to find release on the soccer field, but the rest of his time was spent running from one welfare office to another, standing in line trying to file paperwork he can't read.
His situation now, though, may be worse. Now he can only wait: for permission to take a German class; for authorities in Hungary, where he first registered in Europe; to forward his paperwork and fingerprints; for the deportation order he's terrified will come in the mail or with a knock on his door.
So much is new and unfamiliar. Even little things are a source of stress and anxiety: Are the passport pictures he paid for the right size? Will they accept them at the school he's trying to enroll in?
He tries to focus on the positive. "Germany is really good — the German government is giving school and medicine for free. I'm satisfied no one is going to kill us. I feel safe here," Omid said. "In Afghanistan, no one knows what second could be their last in the world."

Portrait of a young refugee: Summaya
'I understand why Germans wouldn't want me to wear a headscarf. If someone dressed differently back home I might stare at them too.'
Read more
Read more
4 mins
While refugees from hot spots such as Syria, Iraq and Afghanistan dominate the headlines, fighting in other conflict zones has also forced people to flee. Take Chechnya, where insurgency has been simmering since 1994 — before 17-year-old Summaya (not her real name) was even born. Her family fled the country three years ago, after her father's release from a Russian jail.
Initially, the family had no plans to settle in Germany. Escaping political turmoil at home was the only goal. Since arriving in Germany, the family has fractured: Summaya's father returned to Chechnya last year, leaving her with her mother and brothers in Berlin.
Though the family arrived in Germany before the most recent influx of refugees began in early 2015, their situation is as uncertain as that of new arrivals. Because their initial asylum claim was rejected, they live on one- to six-month deportation waivers, never knowing if or when the final order to leave may come.

With their status up in the air, it's been hard to find an apartment. Summaya shares a room in a refugee shelter with her mother and three brothers, the youngest just 9 months old. The waiting and wondering has taken a toll. "At night I can't sleep. I'm always listening for a knock at the door — 'They're coming, they're coming!' " she said. "I'm just afraid all the time. And then I can't stay awake in class."
Her terror has to do with the future that could await her in Chechnya. Because her parents are separated, Summaya said, the children would be taken from their mother, according to local laws. If they were to return, her father's family would arrange an early marriage for her, preventing her from finishing high school or fulfilling her dream of becoming a nurse or pharmacist.
Yet outside of the cramped room she shares with her family, Summaya has trouble feeling at home on the streets of Berlin. She has worn the hijab and long, modest skirts since age 13, not long after arriving in Germany. While headscarves are a fairly common sight in Berlin, many Muslim girls wear pants.
Her headscarf and skirts serve as symbolic reminders of being different. She says she has been harassed on the subway: In an incident that still sticks with her, a German man told her to remove her headscarf. Shaken, she refused. And her history teacher told her that she would never be able to find a spot in a training program wearing the hijab. "I understand why Germans wouldn't want me to wear a headscarf. If someone dressed differently back home I might stare at them too," she said. "But I can't take it off. I would feel too ashamed."

Meanwhile, refugees' lives are put on hold, compounding the suffering they've already experienced. "PTSD is more a disorder of not being able to recover and start a healing process," said Elise Bittenbinder, head of the National Association of Psychosocial Centers for Refugees and Victims of Torture. "If they have to live that long in uncertainty, it's definitely not going to help their psychological well-being."
Edging young people like Jawad out of educational services and the job market threatens not just their mental and physical well-being but the ultimate goal of an integrated society, according to a study released earlier this year by the Bertelsmann Foundation. "If the integration process fails, the price to pay is extraordinary," said Mazda Adli, a psychiatrist at Berlin's Charité Hospital. "Being treated as foreigners may cause trauma surpassing the trauma that caused them to leave their homeland."
There's also a growing fear young people will get lost in the cracks. A new law passed in November, for example, will distribute responsibility for unaccompanied minors among Germany's nearly 400 state and local youth welfare offices. The law was designed to alleviate the pressure on cities like Berlin. The number of unaccompanied minors arriving here in 2015 was 300 percent higher than in 2014, and the 110-bed shelter where children are housed until more permanent accommodations can be found has been full for months.
But experts worry the law may backfire by sending kids to offices that are unprepared for the challenge. "Maybe 10 or 20 of these offices have expertise in dealing with unaccompanied minors," Schwarz said. "A lot of them have never dealt with an unaccompanied minor before, and they may not be equipped to treat them for trauma."
Even health care is subject to a long wait. Until they've been in the country at least 15 months, refugees cannot access any medical assistance beyond emergency care without written permission from an asylum office.
Recent research shows that that, too, may be shortsighted. In a study published in July, economists compared health care costs in the cities of Bremen and Hamburg — where refugees have had full, immediate access to the health care system since the early 1990s, when hundreds of thousands of people fleeing war in the Balkans arrived in Germany — to the rest of the country. The researchers found that the long-term costs of restricting or denying newly arrived refugees health care amounted to almost 400 euros ($433) more a year per person.
Some politicians and economists have argued that the scale of this crisis is different and that the up-front costs of caring for refugees are potentially overwhelming. The state of North Rhine-Westphalia, for example, estimated that the annual costs of medical care for refugees were triple those of the average German medical patient. In July, local authorities across the country demanded federal subsidies of 5.6 billion euros to cover the costs of caring for the new arrivals; they were given 1 billion. And there are logistical problems, too: Translators are lacking, making communicating with doctors difficult.
Portrait of a young refugee: Abdul
'They destroyed my house, cut down the garden. They burned my brother's hand ... I can't go back. They'll kill me.'
Read more
Read more
2 mins
Abdul set out for Europe in 2014, a westward path that many more have traveled since. He was 16, slightly built and a little shy. From a life in hiding near the Afghan village of Chesht Sherif, he fled first to Pakistan, then to Iran and Turkey. He took a rubber boat to Greece, then trekked overland to Germany via Hungary.
Abdul made the journey alone. His father was killed in 2010, he said — he doesn't know whether the Taliban or government soldiers were responsible. "They destroyed my house, cut down the garden," he said. "They burned my brother's hand." His mother and younger brother remain in Afghanistan; he's managed to speak to them three times in the last year and a half.
In Greece, where his group was detained for eight days, he heard rumors that unaccompanied minors wouldn't be allowed out of the country. "The smugglers told me to tell them I was 18," he said. "They said they couldn't wait for me."
His documents were soaked and lost in Hungary, not long before the smuggler his mother had paid to get him to Europe put him on a bus. "In Budapest, someone bought me a bus ticket and said, 'Tomorrow, you'll be in Berlin. Talk to the first policeman you see,' " he recalled.
Abdul spent months in a noisy, crowded youth shelter. He's now living on his own in a spare studio owned by the Berlin NGO AWO. The day after he moved in, the only food in the apartment was a bag of chips and a bottle of orange soda, sitting on a newly assembled Ikea table.
Abdul has big dreams. He hopes to study political science at a university in Berlin, he said with a shy smile. Since he arrived in February, Abdul has learned passable German. He found the free integration courses too easy and scraped together 80 euros a month to pay for language classes on his own.
The classrooms were the first he'd been in since his father's death. Like many teenage refugees, he faces a gap in his studies that will be hard to make up. "I stopped going to school four years ago when we had to flee our village," he said.
Unaccompanied minors are required to file asylum applications when they reach 18. Abdul's birthday in late October was no celebration: A caseworker urged him to find a lawyer to help him file his asylum application, a harsh reminder of what's at stake. It could be months, or years, before he knows his fate. "I'm afraid. I'm always afraid," he said. "I can't go back. They'll kill me."

Portrait of a young refugee: Aseel
'[W]hen the teacher asks a question, even when I know the answer, I can't really say it ... [W]hen I say a sentence not quite right, people laugh at me.'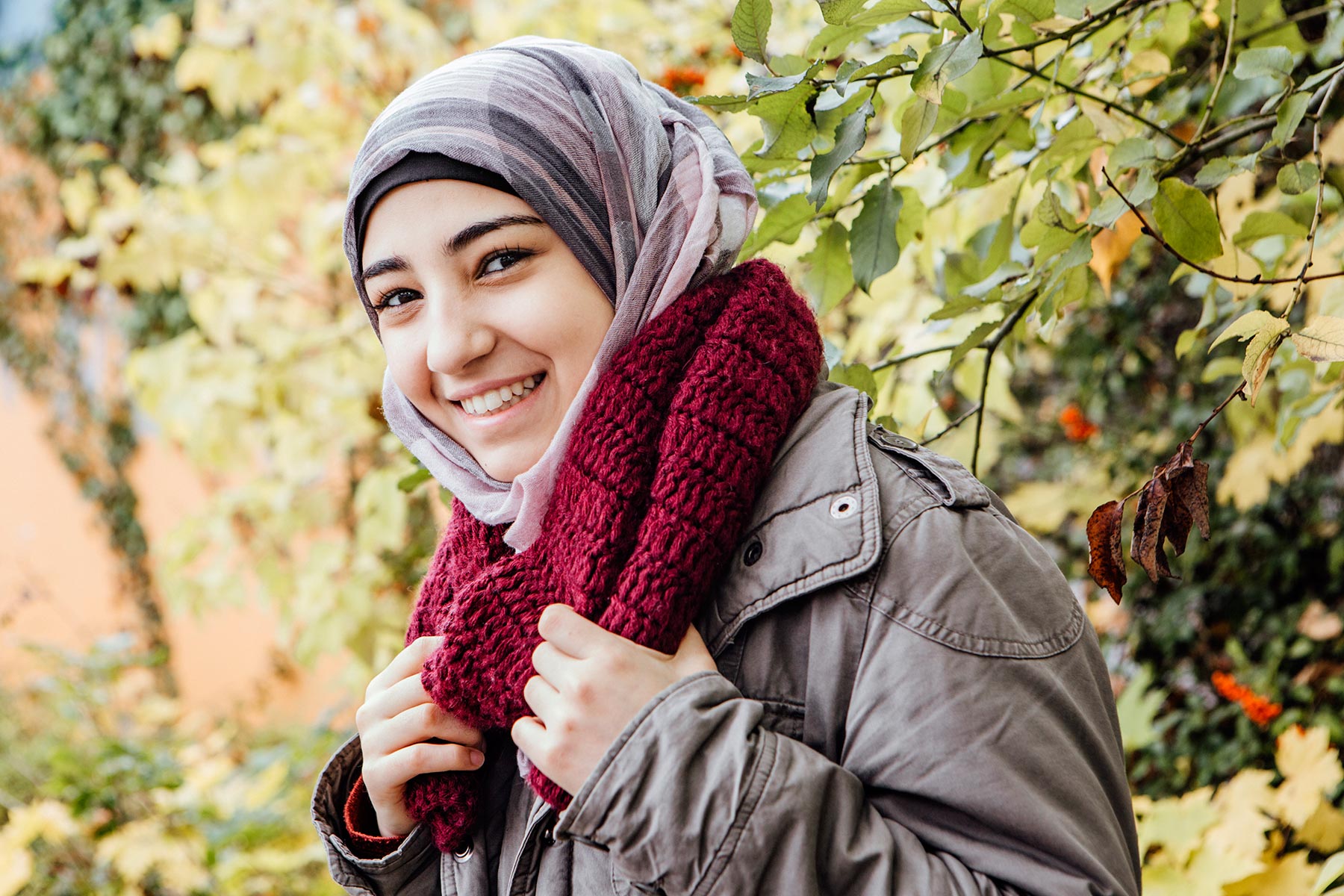 Read more
Read more
3 mins
Aseel, 17, grew up in Yarmouk, the largest Palestinian refugee camp in Syria. When violence overtook the enclave in 2012, her family began looking for a way out. First, they were displaced within Syria. Then Aseel's mother left with two of the family's sons, ages 20 and 11, in order to get the elder to safety before he could be conscripted into Syria's civil war. Aseel, her father and her 13-year old brother eventually obtained visas to Libya and from there tried to reach Italy in a smuggler's boat. Italian coast guard authorities rescued them after four days at sea. "We were so afraid, so scared. And we threw up a lot," says Aseel. She adds, "And I saw dolphins!"
After a year's separation, the family was reunited this spring in Berlin. Aseel spent a year taking German classes through a free program for new refugees. Now, she's enrolled in ninth grade at a German public school, which poses challenges, and not just because she is three years older than most of her classmates. "I love math, but when the teacher asks a question, even when I know the answer, I can't really say it," Aseel explains. "Sometimes, when I say a sentence not quite right, people laugh at me." She was enrolled in the 11th grade when she left Syria and, if she had stayed, would now be preparing for university.
One day she hopes to return home to a Palestinian state. But given the turmoil in the Middle East, she understands the need to make a life in Germany for now. Perhaps becoming a nurse would be a useful path, she thinks, though sometimes she toys with the idea of becoming a television host. Aseel stays in touch with friends back home in Syria through the messaging service WhatsApp, and a few weeks ago, her closest friend from Yarmouk arrived in Berlin. "Now I'm happy," says Aseel. "My very best girl friend!"

For many refugees, the outpouring of goodwill and help from volunteers has been key to filling the gaps in the official support system. But experts say relying on volunteers, charities and nongovernmental organizations to take care of new arrivals isn't a sustainable solution. "Eventually, you need people who get paid," Schwarz said. "Putting all the work on volunteers isn't the idea in a democracy with a social safety net."
Yet even funding to train volunteers is in short supply. Ingeborg Williams, who volunteers as a legal guardian for an Afghan unaccompanied minor, was trained, along with a few dozen others, to navigate the family court system by the Berlin-based NGO Akinda in 2014. "I wanted to do something serious and have some legal responsibility," she said. Despite the sharp increase in arrivals since then, Williams' was the last class Akinda trained.
With Germany's system and celebrated Willkommenskultur straining, the fact that November set a new record for refugee arrivals in Europe is unsettling to those already here. Meanwhile deportations to countries that German officials deem safe, including Afghanistan, are expected to rise sharply.
As winter approaches, Jawad is focusing on his German classes. Like any teen, he's on Facebook. Increasingly, his posts are in German. His feed tells of a diaspora in motion: His friends from back home in Afghanistan posting from Turkey, Pakistan, Iran and refugee shelters across Europe. "There's no opportunity for us back home, just a dark future," he said. "What happens next, I don't know. I hope it is getting better and better."