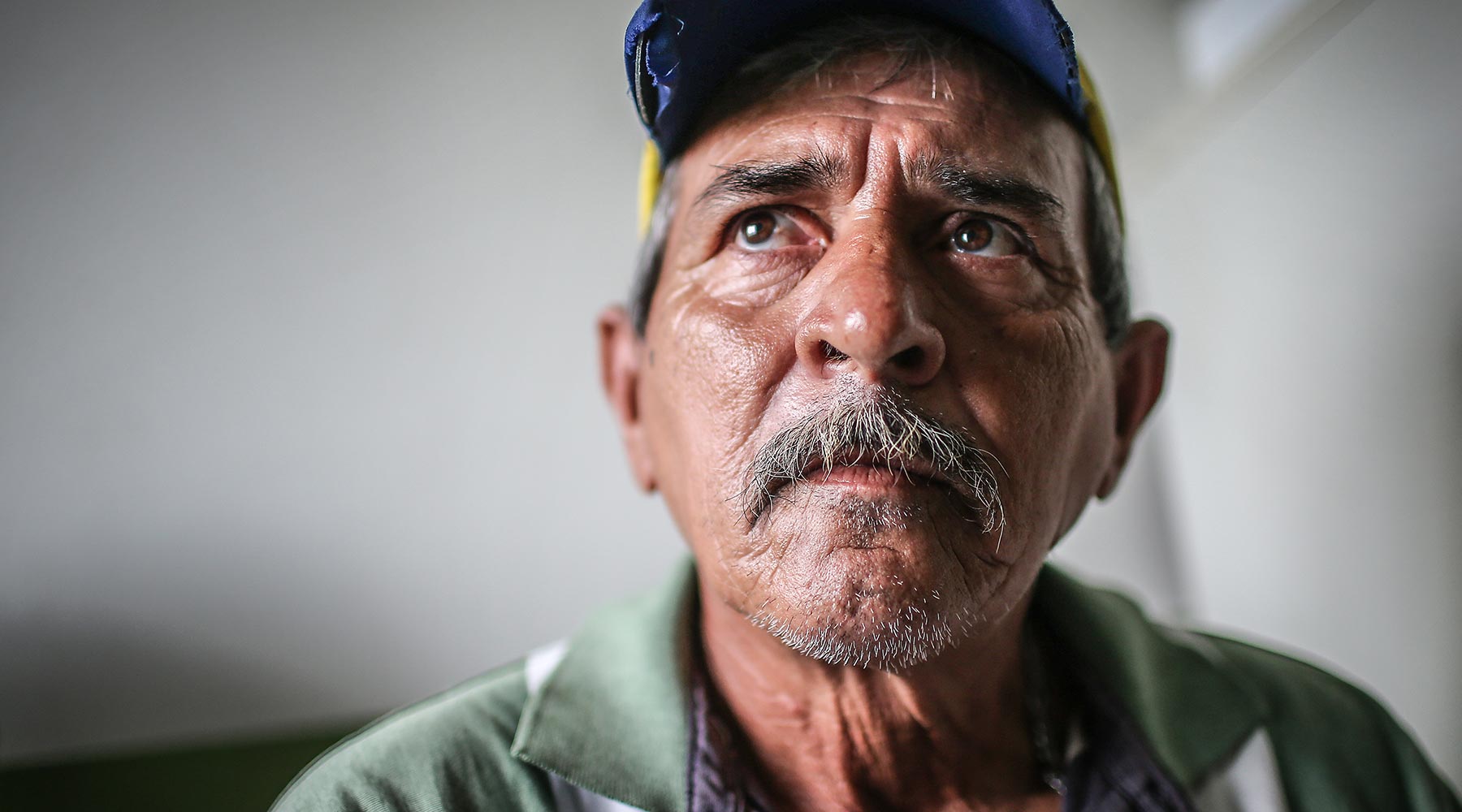 The fight against slavery in Brazil
Escaping forced labor, ex-slaves push for justice in a system that often fails them
Escaping
forced
labor,
ex-slaves
push
for
justice
in
a
system
that
often
fails
them
Series
This is the second in an occasional series about modern slavery in Brazil.
João Luís do Nascimento's eyes scorched with anger as he talked. The 59-year-old father of eight had worked as a slave for four decades, he said, being repeatedly trafficked to the farms, mines and mills of the Amazon. He knew what was going to happen, he said, but he needed the work.
He needed to believe that this time he would be paid, that this time he wouldn't be exploited.
But this time, in a sawmill in 2010, was the worst — not that he worked like a dog for no pay. That was normal. It was the conditions.
"Boy, we suffered," he said.
There were days he could not stand because his legs were trembling from lack of food; he was never given more than rice and a little piece of egg. With no gloves or helmet at the mill, his hands were lacerated to the bone. The 28 workers were forced to drink and bathe with dozens of pigs the owner kept.
Nascimento had enough. He escaped from the mill and reported the owner to authorities. That he was able to do so shows the progress Brazil has made in combating slavery since accepting its continued existence 20 years ago. His bravery — for which he received death threats — led to a raid by internationally praised federal inspectors, who rescued the workers and shut down the sawmill.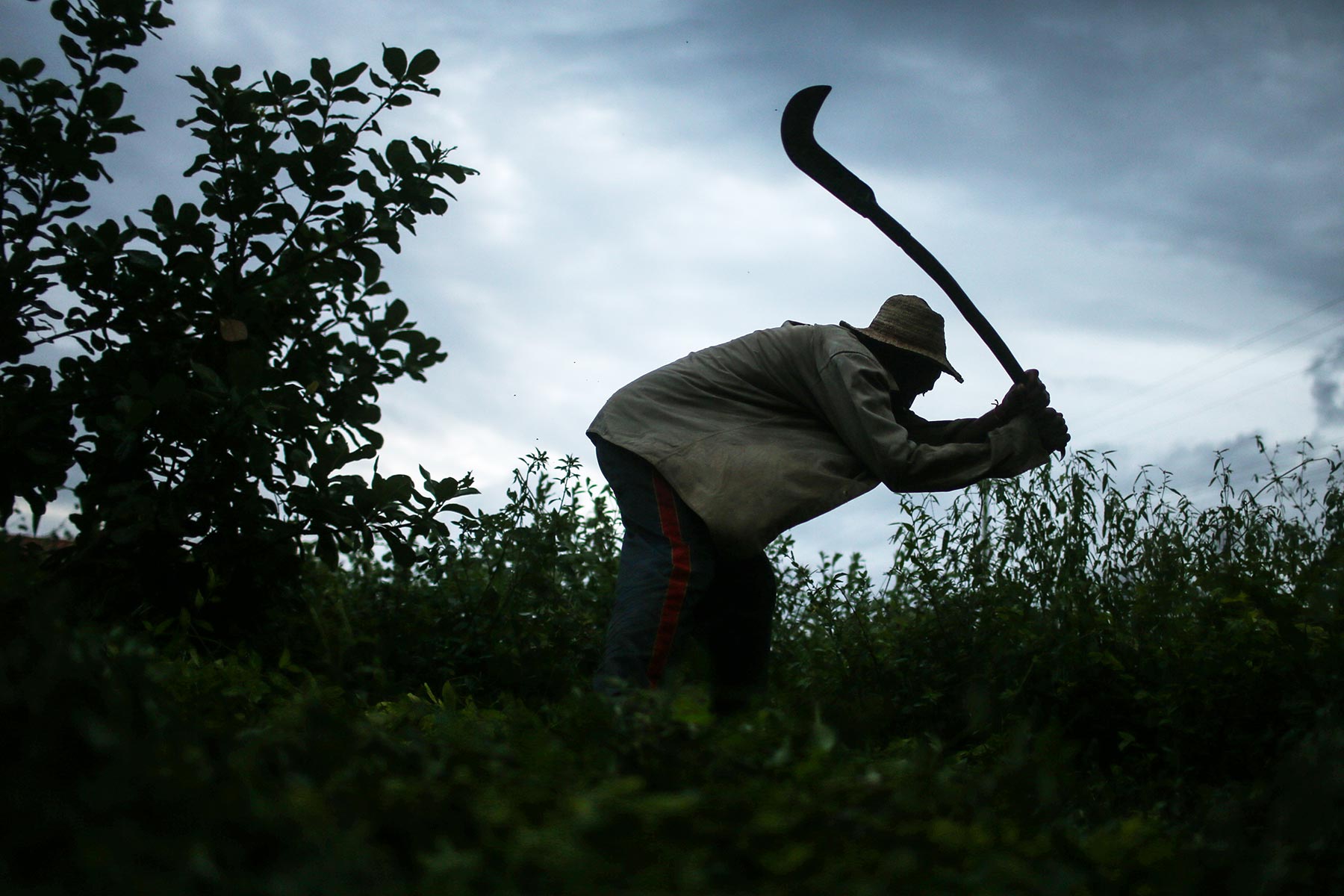 But his story also illustrates the weaknesses of Brazil's system. The owner absconded, meaning the workers have received no compensation. And there remains little to prevent former slaves being drawn back into exploitation, even after they have been rescued. But in a few inspiring instances, workers have taken control of their futures by creating their own settlements, free from exploitation.
At the mill in the town of Novo Repartimento, in lawless Pará state, Nascimento said the slave master, who was called Sued Da Silva Santos, told him, "You are in the palm of my hand."
"I'm in the palm of your hand, and I am on your conscience," Nascimento replied.
There were three indigenous guards who would stalk the sawmill with rifles in hand, so escape did not seem to be an option. One night he spoke to Santos man to man.
"I want to leave," he said.
"You can't leave," Santos replied. "You do not have a choice."
"Yes, I will," he said. "I'm not going to leave my kids starving while I work for you. Either you let me out of here or you kill me, and then there will be trouble."
Early the next morning, Nascimento spoke to his fellow laborers — many of them much younger than him — and asked if they would leave with him. "If you come with me, you are going to suffer," he said. "Because without a cent, I am going to walk back [the 338 miles] home," said Nascimento.
"We won't die of hunger. We will die of walking," he said.
Eight chose freedom and headed down a dirt road with him before first light, when the guards were sleeping.
After 5 miles, Santos arrived in a truck and ordered the others back at gunpoint. But Nascimento refused to go. It was 55 miles to Maracajá, in Pará, the nearest major town, and 283 miles to Açailândia, in Maranhão, where he lived.
He did not have a plan. "I just kept walking," he said. All the others went back.
After 4 more miles, he found a truck, but the driver refused to take him.
"He told me the slave master had forbidden it," said Nascimento. As the morning sun of the jungle began to beat on his back, he told himself he would have faith in God.
After 2 more miles, he found a farm, where the owner gave him food and let him sleep before driving him to the bus station in Maracajá. Then he went home.

For Nascimento, though, that was not the end of the story. Although the trafficking of slaves from the northeast to the Amazon has been happening for many decades, only since 1995 has Brazil been fighting the problem of modern slavery within its borders with genuine consequences for transgressors.
The key decision that year was to form a series of federal mobile inspection units under the control of the Ministry of Labor, capable of undertaking raids on businesses across Brazil when reports of the use of slave labor were received. In the first five years, 2,303 slaves were rescued, rising to about 5,000 a year by 2009.
The introduction of the units came 25 years after a bishop in the Amazon, Pedro Casaldáliga, began to campaign against modern slavery during Brazil's dictatorship. Before then, there was little recognition of the continued existence of slave labor after its official abolition in 1888.
"Brazil abolished slavery more than a century ago but did not change its worker exploitation model," said Luiz Camargo, the country's chief labor prosecutor.
"We only changed the people who are exploited. Back in the 18th or 19th century, you had only black slaves, and today you have slaves of all colors," he said.
In Brazil, slavery is now defined as forced labor, debt bondage, degrading conditions that violate human rights or overwork that threatens life or health.
This definition — which is based on protecting dignity as well as freedom and includes cases of inhuman treatment even when there is no obvious coercion — is supported by the Human Rights Council of the U.N. and the International Labor Organization.
In 2003 a national plan to eradicate slave labor updated the criminal statute and introduced a system of labor prosecutors and judges. Since then, the government has rescued 44,483 workers from what it calls "conditions analogous to slavery." The term "slavery" remains reserved for the abolished legal practice.
The mobile anti-slavery units respond to tips and conduct raids, sometimes with the support of the Federal Police. If conditions analogous to slavery are found, the workers are freed, and the business owners are made to pay them compensation, which often includes damages and frequently works out to double or more the minimum wage the owners could have paid the workers initially.
"Typically, we achieve high levels of compensation," said Camargo. "This causes the company, person or other entity who is exploiting workers to realize that is not profitable for them to be using slaves. It is a deterrent."
"This is crucial in a capitalist system of production. They are exploiting workers because it means they can bring products to market at a lower cost. We are showing them that it is not profitable because they will have to pay all this money as well," he added.
But campaigners say there are many challenges, such as the likelihood that only a small percentage of cases are discovered by the inspectors, that workers are often too scared of retribution to report cases of slavery and that the business owners and bosses manage to flee.

Since 2003, 72 percent of rescued workers have been from farms, mainly cattle ranches and sugar cane plantations, 8 percent from charcoal camps, 6 percent from construction sites and 5 percent from deforestation projects. The businesses involved are then put on a "dirty list" of firms known to use slaves, which means that public banks and companies that have signed an anti-slavery pact may deny them credit, loans and contracts. "They are mainly large companies," said Camargo. "But sometimes an employer is almost as fragile, as vulnerable as the workers he is exploiting. But he exploits them nonetheless."
For Nascimento, the decision to report the mill where he worked was easy. It led to a raid of the mill by federal inspectors and the rescue of the 28 workers there. He received death threats by phone, but he does not regret his choice.
He is, however, angry at the lack of justice. In 2011 a labor court ordered Santos to pay Nascimento 820 reals ($255) in outstanding wages and $930 in compensation. But he has yet to receive any money. Santos, who owned the mill and, like Nascimento, lived in Açailândia, absconded and has not been located.
"We starved, we walked, we arrived humiliated. Today we are still humiliated, we are still ashamed, because we still have not had justice," Nascimento said.
The case illustrates the difficulties still facing Brazil in its fight against slavery. Inspectors are stymied by the entrenched culture of indentured labor — which many people do not consider criminal or outrageous — as well as the continued culture of impunity that exists among powerful elites in the Amazon.
"We explain to workers what slave labor is," said Mariana de la Fuente of the Center for the Defense of Human Rights in Açailândia, "and people say, 'Oh, this is what happened to me. This is slave labor? This happened to my father as well.'"
"There are many who believe this exploitation is normal because it has happened for decades," said Camargo. "We are interfering directly with that attitude."
The Ministry of Labor can take months to respond to tips and information, meaning that sometimes the slaves and their masters have long since moved on, according to Xavier Plassat of the Land Pastoral Commission, a nongovernmental organization in Brazil. The country is short by nearly 1,000 labor inspectors, according to official figures. As of January of this year, only 2,703 of the 3,644 positions for inspectors nationwide were filled, because of bureaucratic delays.
Although Camargo says the country has made great strides since 2003, he admits it is difficult to ascertain not only the scale of slavery in Brazil but also how many of those who are rescued later return to a similar state of exploitation.
For at least a few, though, there is a happier ending. While many slaves face an endless cycle of migration and exploitation such as that endured by Nascimento, a few have managed to break away and build lives free of exploitation.

In a small settlement in the countryside of the northeastern state of Piauí, from which many slaves are trafficked, Francisco Rodrigues dos Santos, 42, hacks at a sunflower plant with a scythe. His modest lime green house sits amid rosebushes on a red gravel track lined with several dozen identical homes.
In 2004 he was rescued by federal inspectors from slavery on a farm in Pará on the eastern edge of the Amazon, along with 14 others also from his hometown of Monsenhor Gil.
With the help of the Land Pastoral Commission, the freed slaves established a settlement on which they could subsist in freedom, on 2,000 hectares of land near Monsenhor Gil. They called it Nova Conquista (New Conquest).
After a four-year fight, they won the right to expropriate the land from its previous owner, using a little-exploited clause in the country's constitution. With land, they finally had a chance to exist free from exploitation. But during those four years, many of them ran out of options and returned to slavery.

Two years later, they got loans to construct houses, roads, electrical cables and eventually a water system on the land.
Today 39 families live on the settlement, subsisting on the rice, beans, manioc and watermelons that they grow.
"We are all in the same situation," said Santos, whose father first took him to work in the rice fields near his home when he was 8. "We invite migrant workers to join us in this fight. We fight, and we win."
A married father of four, he works four days a week on the farm and three days offering haircuts for $2 in a lovingly painted cinderblock shack in Monsenhor Gil that he built himself after saving $310.
"I asked God not to be a slave anymore," said Santos, "and he answered."