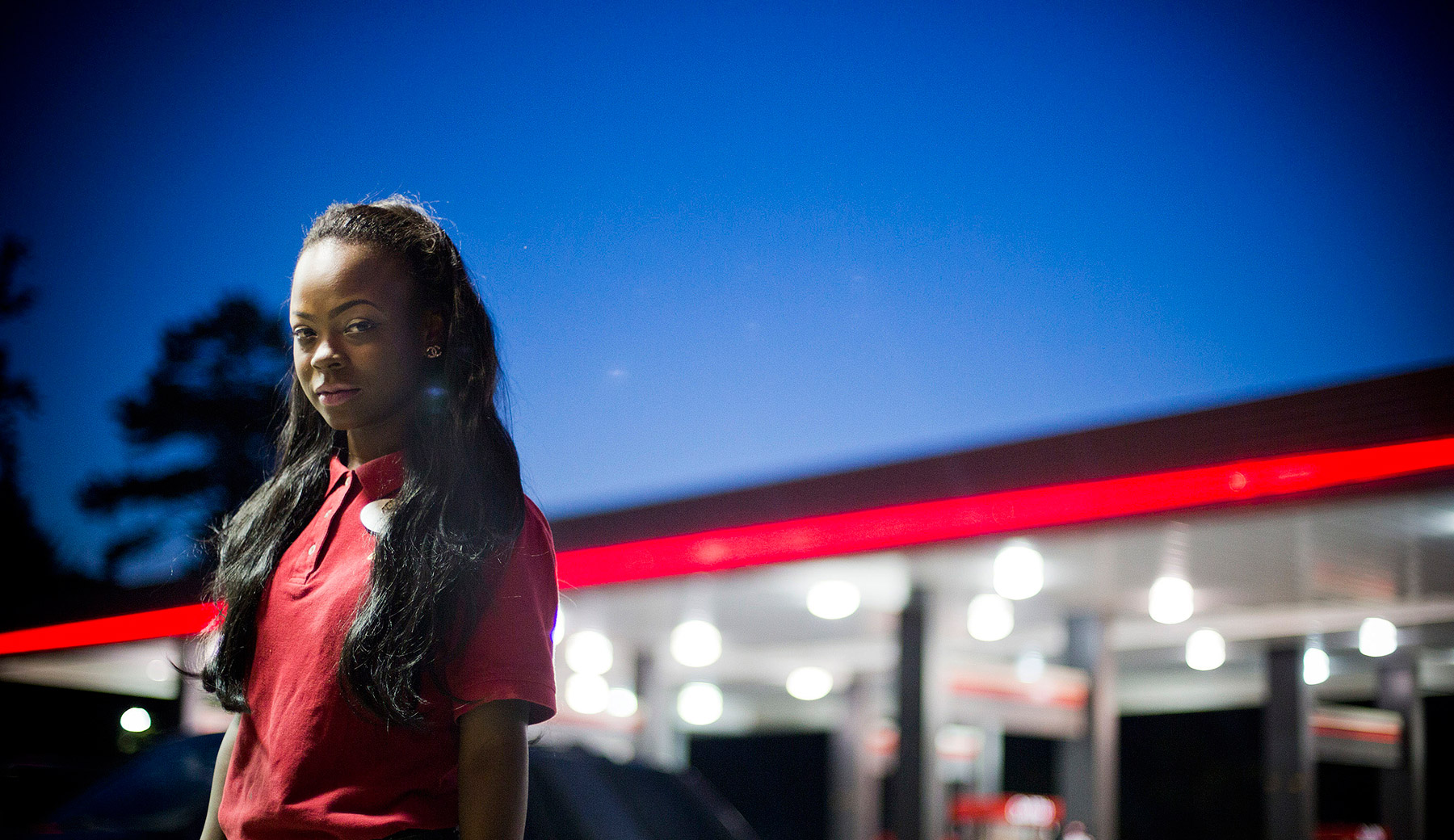 'We Are Not Quitters'
Capturing
Obama's
attention
was
just
the
beginning
of
a
complicated
story
DILLON, S.C. – When junior high student Ty'Sheoma Bethea was 14, she traveled with her softball team to schools throughout her state. "I would see the difference between our school and their schools," she recalled. "That's when it hit me that we really needed change."
J.V. Martin Junior High, built in 1897, lay in an impoverished region of rural South Carolina called the "Corridor of Shame," so-named by a 2005 documentary about the plight of regional educators fighting for resources for their failing public schools. According to a recent study by the Rural School and Community Trust, states across the nation are falling behind in funding and prioritizing rural education. The organization ranked South Carolina as a high-priority state, behind only Alabama and Mississippi.
For Bethea, now 19, going to the rundown school each morning felt hopeless. "There was paint peeling off the walls. Either it was really hot or really cold from the air conditioner and heat not working. Basically, it seemed like everyone was giving up on it, as far as the community," she said.
Bethea went to her local library and typed a letter asking lawmakers in Washington a simple question: "How come we're not getting the same education as everybody else?" Little did she know that by speaking up she would become the face of ailing rural education in the U.S., the subject of a presidential speech, and the catalyst needed to begin to turn things around.
She took the letter to her principal's office and asked to borrow a stamp. Her principal read the letter and faxed it out, Bethea said. The letter made its way through back channels to the White House. Soon afterward, Bethea and her mother received a call from the White House with an invitation to come for President Obama's address to the Joint Session of Congress, his first national address to the country, on February 2009.
"It was mind-blowing. It was like a fairy tale," Bethea said. "Everything was moving so fast."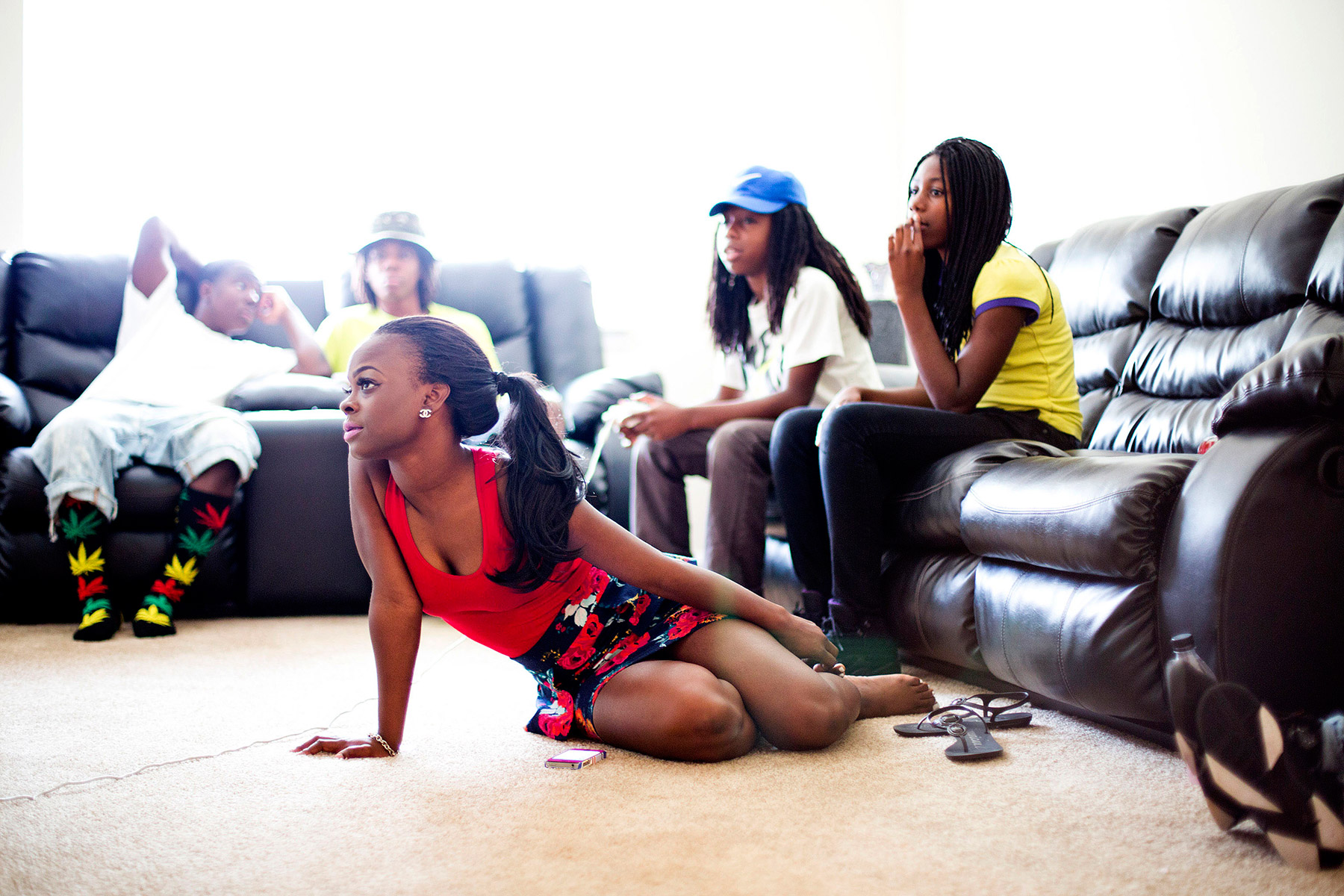 The teenager's presidential invitation was a huge event for the small town of 7,000 surrounded by a moat of corn and cotton fields. There were hair appointments. Store owners opened early so she and her mother could buy new outfits, Bethea said. The White House sent plane tickets.
Five years later, Bethea's voice still held enthusiasm and disbelief around her White House visit. "The president knew who I was!" she said.
By early 2009, President Obama was very familiar with the deteriorating conditions at J.V. Martin Junior High and other schools like it after two campaign visits to Dillon. His speech to the nation in February of that year marked the recent passage of the American Recovery and Reinvestment Act, the $787 billion stimulus package that included nearly $54 billion earmarked as aid for local school districts across the country.
On that February night in 2009, as the country watched, Ty'Sheoma Bethea became a symbol of how that money could be spent.
"And I think of Ty'Sheoma Bethea, the young girl from that school I visited in Dillon, South Carolina — a place where the ceilings leak, the paint peels off the walls, and they have to stop teaching six times a day because the train barrels by their classroom. She has been told that her school is hopeless. But the other day after class she went to the public library and typed up a letter to the people in this room," Obama said.
"The letter asks us for help, and said, 'We are just students trying to become lawyers, doctors, congressmen like yourself and one day president, so we can make a change to not just the state of South Carolina but also the world. We are not quitters.'"
Speech attendees rose to their feet in a thunderous ovation for Bethea, who received a big hug from Michelle Obama, who was sitting beside her. The following morning Bethea told "Good Morning America" that she wanted to be the first female president.
"It really was a life-changing experience for me," she said. When she returned to Dillon, her school surprised her with an assembly in her honor.
It never occurred to her there might be backlash.
Many in the community were embarrassed by the negative national attention. Signs posted around town mocked her. "One said, 'Obama can get Ty'sheoma a new school. How 'bout he fix my sign while he's at it?'" Bethea recalled.
"All the negative attention in Dillon, it took a toll on me," she said. "I didn't know people would think I was trying to bash Dillon County as a whole, which I wasn't."
After her mother, a welder, was laid off, the family moved to the Atlanta area, where Bethea continued high school.
But back in Dillon, the letter, the national spotlight, the presidential favor — it all did help in the end.
Two years after Obama's speech, the town broke ground on a new middle school funded by a $36 million low-interest federal loan and a $4 million federal grant. Bethea attended the groundbreaking and ribbon-cutting ceremonies. The new school opened in 2012. By the time Bethea's senior year approached, she wanted to finish high school in her hometown.
"It was all for showing how much I appreciate my hometown as a whole, the ones who were supporting me, to go back and graduate with my original class," she said. "I grew up with these people. I felt it was only right to graduate with them."
But Bethea said "things got rough" in her senior year. Classmates ostracized her. Her grades slipped. Donations that came in on her behalf to school officials from strangers who wanted to help her go to college amounted to only $800.
After graduating last year, she returned to Atlanta, where she works as a clerk in a QuikTrip gas station. She hopes to find a college bridge program to help her pull up her GPA so she can study medical laboratory technology.
"I love my hometown. I would love to be there, but the way things are right now, it's not for me right at this moment," she said.
But Bethea is still not a quitter. She's moving into a new apartment, putting down new roots while she figures out her next step forward.
"I'm determined to get somewhere in life," she said.