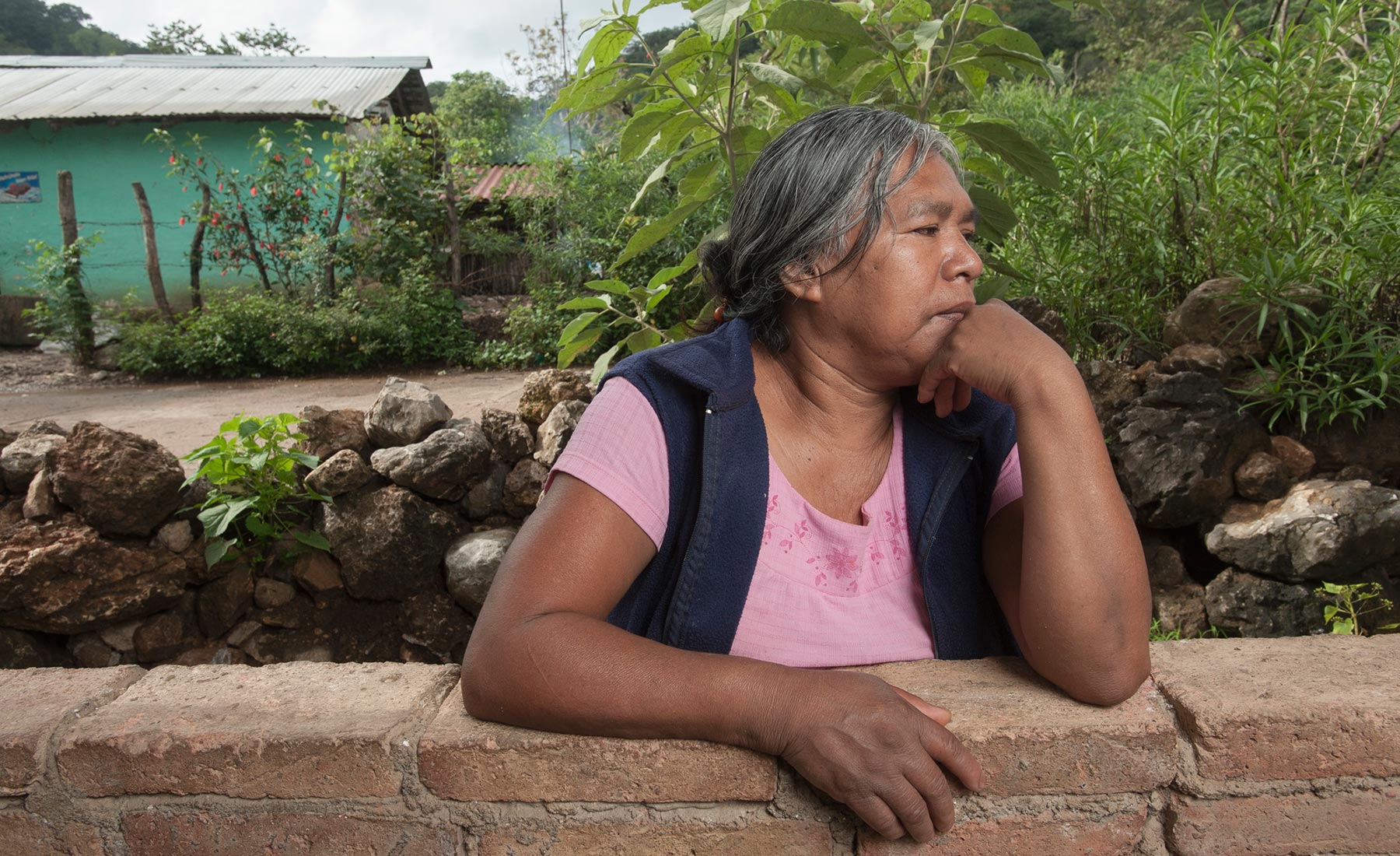 Remembering Ayotzinapa
Families of the 43 missing Mexican students reflect on an agonizing year
Families
of
the
43
missing
Mexican
students
reflect
on
an
agonizing
year
For several of the families in Omeapa, a rural village of 400 residents, the past year has been the most difficult of their lives. These campesinos, country folk of little material wealth, have lived their lives in limbo, at best, if not an inferno of uncertainty and deceit.
The disappearance of 43 male students from the Raúl Isidro Burgos Normal School in Ayotzinapa in the southern state of Guerrero on Sept. 26, 2014, is an unprecedented event in recent Mexican history. Three of the young men — Jhosivani Guerrero de la Cruz, Everardo Rodríguez Bello and Emiliano Alan Gaspar de la Cruz — came from this community, just 7 miles from the school.
Omeapa's two-lane main street is paved. The remaining byways are dirt or stone and are just wide enough for one car or pickup truck. Most of the inhabitants have indigenous roots. The Nahuatl language was spoken in the village as recently as two generations ago. Everybody is seemingly related by blood or marriage.
There is a pond on the edge of town that residents call la laguna. It used to be more like a lake, where townspeople went swimming. The water level is so low today that stone walls once used as a jumping-off point into the water are fully exposed, no longer touching the edge of the pond. The three boys played there as they grew up.

Uncertainty surrounding the fate of the three disappeared men has enveloped the town during the last year, but its mundane rituals continue unchanged. Elderly women gather at the Catholic chapel each afternoon to say the rosary. Young men and boys shoot hoops or just hang out and drink at the basketball court near the chapel.
Earlier this month Mexico's attorney general announced her office positively identified the remains of Jhosivani Guerrero de la Cruz. His family, however, no longer trusts the government. The Inter-American Commission on Human Rights is one of several groups to reject the government's version of what happened to the men: that they were incinerated in a municipal garbage dump after local police handed them over to a drug-trafficking gang.
As for the DNA tests, "the probability of the test is very low," said his older sister, Anayeli de la Cruz. "And there is a similarity to the DNA of women with the last name de la Cruz and not necessarily just my mom's. But you know what? Among the disappeared at the school, there are four boys of families with the last name de la Cruz. And you know how many people with the last name de la Cruz have disappeared? Thousands."
As the first anniversary of the disappearances approaches, relatives of the missing students reflect on the agony of the past year.
Margarito 'Don Benito' Guerrero, father of Jhosivani Guerrero de la Cruz
'We will not abandon the struggle until we have a good explanation, one that isn't a lie.'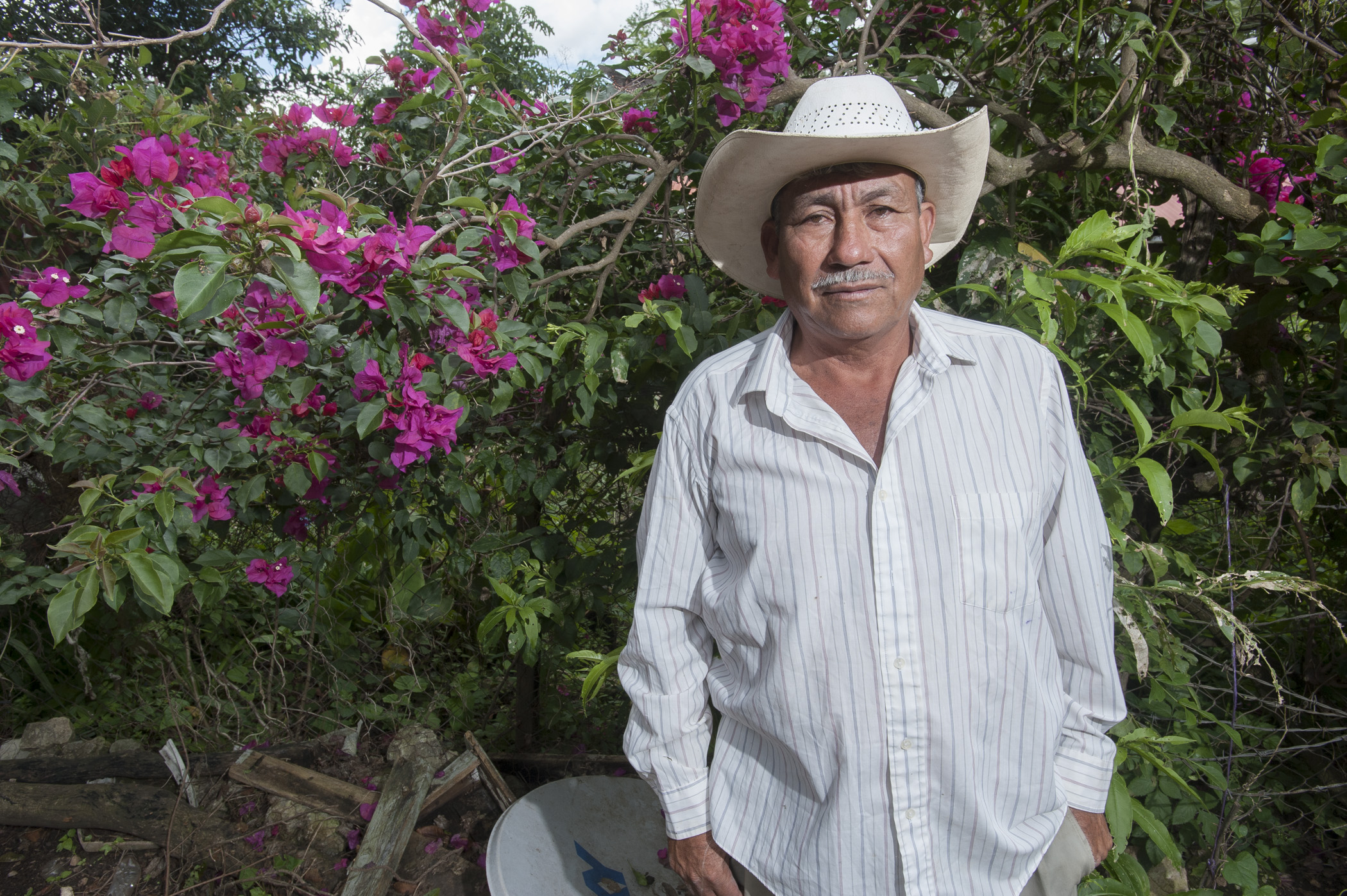 Read more
Read more
4 mins
My name is Margarito Guerrero Tecoapa. I'm the father of Jhosivani Guerrero de la Cruz, one of the boys who have disappeared. He was 19 years old when he was disappeared. He's now 20.
He is a happy person. He used to like hunting, soccer, basketball and school. He liked school a lot. He was a good student. During his free time, he used a truck to sell water storage tanks around town.
He wanted to be a veterinarian but, because of a lack of money, we couldn't. He wanted to go to Mexico City, and we told him to study at the normal school, at least for a year. He really liked animals. He used to care for them. He would find injured animals and bring them home. He would try to heal any animal he found.
When he was 1 1/2, I left for the United States. He grew up with his mother. I was in the U.S. for 11 years. As soon as I returned, I taught him what I know, the fields. But I had little time because he was studying. He grew up alone. When I returned, he was already big. He has a lot of skills. He would always ask me how to do various things around the fields, and I taught him a lot of things, like using animals to plow the fields. He had a good eye for those sorts of things.
Our lives have changed since he has been gone. Everything has changed. As you can see, we've dropped everything. I used to have cultivated land here. Now there is nothing. Everything is lost again. Since there is nobody to take care of the land, the animals enter and eat everything. For us, it's been a blow that drags us down, little by little by little.
The most difficult part for us has been the searches, without money. We run up against gangs, the government. When we go to protests, we run up against the government. They have been difficult times. Sometimes we clash with the government because they don't let us through. Recently they kept us from entering the military headquarters we want to see. In Iguala they hit me in several places with rubber bullets and wounded me. [He shows bruises on his forearm and leg.]
We've tried everything. We've asked the government for answers. We began our own searches, alone, along the hills, the mines, the various towns. Near Iguala, [the authorities] gave us some leads. We go wherever they send us. We've always seen that it's all lies. The government leads us to places where nothing happened. It never wants to help us search. If it conducts searches, the government looks in the streets. What is it going to find there? Nothing.
They should search in mines, where the government is holding them, in the military barracks, because that's where they're going to be, in the barracks.
All the parents have said that we will not abandon the struggle until we have a good explanation, one that isn't a lie. We all help one another struggle on.
I've changed a lot. We're from the municipality [of Tixtla]. We respect the president of the municipality, the governor, the president of the republic. We always said that they are our authorities. But after all this, we've lost all respect. Now we despise them. We weren't the type of people to do this. We were people from the fields, with a certain way of living, not what we're living through now. We are living a nightmare that hopefully doesn't happen to anyone else. Even though people say we're strong, we are just holding on. The truth is a different story. We are being ruined, but we have to be here.
[Our town, Omeapa] has changed with us, the three of us who are from here. The rest of the people are not interested in what happens. Some people support us, but there are family members who don't support us. They don't feel what we're feeling.

But we don't care too much what other people think. We come and go but mostly avoid people. I come here, do what I have to do and leave. You hear rumors … "They are fools. They don't work because they don't want to. They are stubborn. They should forget about their children already." But it hurts us that people say this. We are not stupid. Why don't we want to accept reality? Because it is not reality. It hurts when people say we are wasting our time. That's why it's better to separate ourselves from the others.
We, as family members, have said that if one day a son returns, the first thing we would do is to take him to all the people who have supported us, to show them that all they did for us has been worth it. We would take him to Mexico City, everywhere. We would have to thank a lot of people, many people from other countries.
It would be a miracle if he returned. We would organize a party to thank everyone.
I think Jhosivani is alive. I never dream that he is dead. I dream that he is alive and that he is going to return.
I pray for him in the fields. In the fields they say miracles happen if there is a lot of faith. Sometimes I'm walking in the fields and I stop at a tree and ask for a miracle, that he returns.
Minerva Bello, mother of Everardo Rodríguez Bello
'My son, where are you? Come back soon because the whole family is waiting for you.'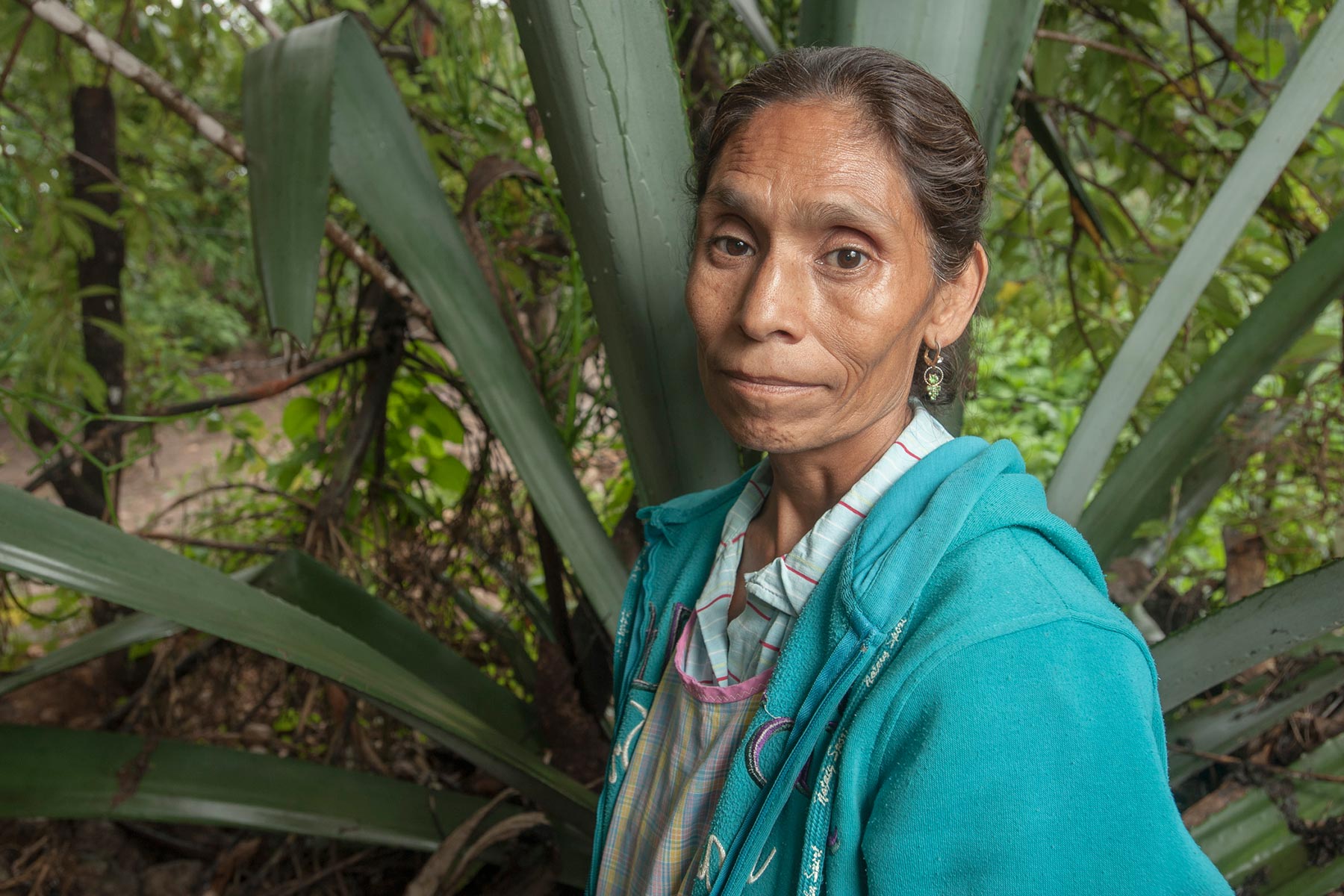 Read more
Read more
3 mins
My name is Minerva Bello Guerrero. I'm 48 years old. I am the mother of Everardo Rodríguez Bello. He was 19 when he entered the Ayotzinapa [normal school].
My son is known by many as Kalimba. My brother called him that after the [Mexican] singer.
He is very much a joker. He was often joking with his sister-in-law, my daughter-in-law, who is here. He joked with her or with me a lot.
The last time I saw him was at a meeting in Ayotzinapa, when they gave the boys permission to talk with their families. He takes my arm and says to me, "Mom, you miss me, right? Yes, I told you that you were going to miss me." He would play pranks, telling me, "Ay, my beautiful mom. I'll never find another one so beautiful."
He likes to play, work, to go to the fields. When he was staying here with us, he would bring firewood here for cooking. He very much likes to walk in the countryside. Yes, and also, what he really likes is to eat, to make his salsa with the mortar and pestle.
He was very talkative. He would tell me, "I will be a teacher, buy my little piece of land. I will make my home. I will help you all, so my dad will not have to work much." He was like that, had very nice thoughts.
I worry a lot for him because he has been very kind to me here. He would help with chores. I've accustomed all my children to do chores. He would even sweep. He also made tortillas. He liked to prepare his food the way he wanted it. He would talk to us and tell us about his girlfriends. Yes, he had a girlfriend in a town called La Esperanza, towards Chilapa. Yareli was her name. He would go there to the girl's town to see her.
[The night of September 26] we were warned that something had happened there in the normal school, and right away we went with my close male friend and close female friend and the other lady who lived there. We all went together in that moment when we were warned, but we didn't know what had happened. They only told us that something had happened but they didn't tell us what. When we got there, we were told the boys had been attacked.
As parents we ask the government to bring them to us, because it knows the whereabouts of our children. We demand. We do not ask them for anything. We have walked in marches, we have gone to the commissions, and every month, on the 26th, we go to the march in Mexico City. We have gone to all the marches, only my husband and I, because the other children are in school. My daughter-in-law is the one in charge of caring for my children. We have learned many things. We are more awake.
I think that the boys are going to return. I dreamed it. The first time I dreamed it, I was at my mother's. I saw him like this, that all the boys rose up. And I tell my son Raul, "Your brother is coming. Go meet him because he's really gone, distracted." I dreamed that he came back but he didn't look good. He was on a table, where I had tamales and whole beans and ground beans. I started to remove everything and said, "Here, son, lie down." In that dream I thought, "My son doesn't have food." That's why I dreamed about the tamales. My son must be hungry, they must not have fed him — that was one dream.
Another time I dreamed the [students] had arrived. They were brought on planes and helicopters in a place where there was a field with green grass. There was a lot of livestock.

It is very difficult for us because one thinks they are going to return. All that one thinks about is them — where they have them, how they are, if they have eaten or not. Sometimes I cannot sleep at night thinking about him. The whole family is waiting for him.
We have to take care of ourselves so that we are in good shape when our children return. So that when he returns, he sees that I am fine. I ask God to give us strength, and them too. Wherever they are, that he watches over and protects them from the bad people.
There are times when I grab his photo and ask him, "My son, where are you? Come back soon, because the whole family is waiting for you."
Natividad De la Cruz, Mother of Emiliano Alan Gaspar De la Cruz
'The others do not care ... They do not feel badly because it is not their children.'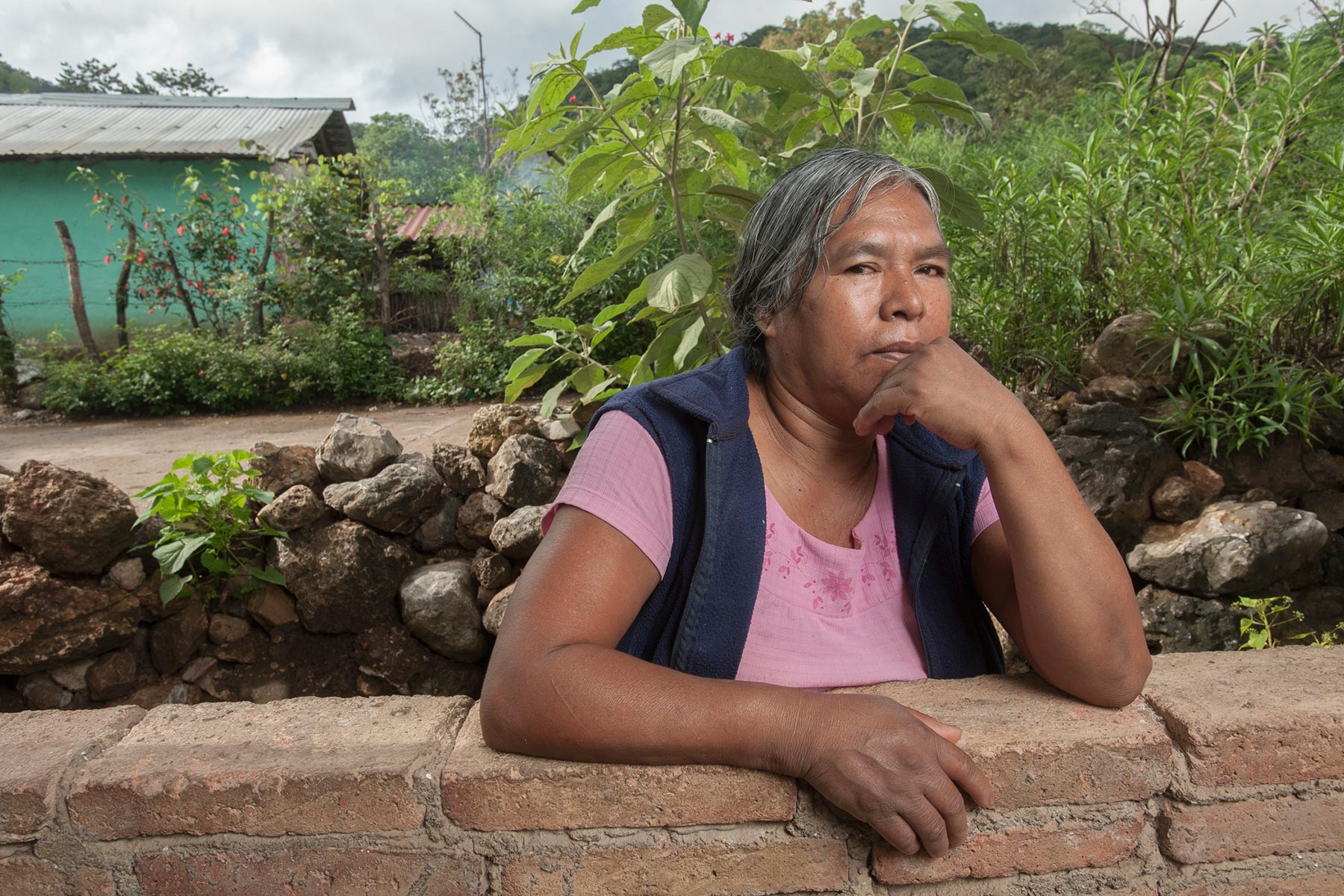 Read more
Read more
3 mins
My name is Natividad de la Cruz Bartolo, the mother of Emiliano Alan Gaspar de la Cruz. He was 23 when he was disappeared. He was premature. I had him before I completed seven months of my pregnancy. He was in an incubator, so that's why he was delayed entering [at the normal school].
He is very kind. I injured my hand when I was young, before I was married. My hand is no good to wash blankets. He washed the blankets in the laundry. He helped me a lot. Honestly, my son is very sweet and friendly, wherever he may be. He would clean his house. He worked in the fields, because here there is nothing else.
My beautiful son had ripped sneakers when he was taken. [I had promised to buy him new ones when he went to the normal school], but as we are low income, we do not have money.
His is the one who gave so my daughter could study. He provided, which was how his sister could go to school. She is 19. She goes to school, to a superior normal school, not the one in Ayotzinapa. He supported his younger brothers and sisters. He wasn't selfish at all. He goes to the field, brings his load of firewood, tends to his horses. That is what my son would do. He has no vices. He doesn't drink or smoke. I never saw him hanging out on the street at night.
He was a good son, really. The money he earned, he did not keep it. He handed it to me. He would say, "Look, mom." The day he made two or three thousand pesos, he says, "Look, take the money. Just give me a hundred pesos. No, take it. Here it is. You know what you're going to do." He is kind with me. Wherever he is, he is very kind, really.
He vaccinated the roosters, raised them. He vaccinated the pigs and the other animals he has. He is very good with animals. He is very kind with his father, who injured his foot. He would take him out to go to the bathroom. He would carry him because we could not.
Here we just plant corn. One or two years ago he made mezcal. He made a tub of mezcal, 220 liters (58 gallons). That sustained us. We sold it by the liter. There is not one boy who walks the wrong path because it is a very small community — all hard workers here, the young people.
So that's why I tell you, if I sent my son to school, I did not send him so they would take him. If I had known that was going to happen, why would I send him? Here he was, providing for me.
Right now, thanks to the experts who told us that they are alive — that it is not true that they were burned. The government says they are burned, they are in the mass graves. It is a total lie because the government took them. It took them and it wants them. I say, why does it want them if we are peasants?
From the beginning, ever since they took them, my heart tells me he is not dead, that he is alive, that he is going to return.
Here [in Omeapa] everything is the same, because it happened to us and the others do not care. Here the commissioner does not support us, no one supports us. We have more support from outside, not from here. Here, as always, there are parties, there is everything. They do not feel bad, because it is not their children.
I think of my son every day, every time I eat, every time I go to sleep. He is on my mind every day. I never forget him. I never will forget because he lives. He is alive and must return.
My heart speaks with him. I know that he is alive because my parents have died and when they die, they give you signs. Here we have signs that your parents give you before they die, when they are going to die, but with my son, no. That's why I say my son is alive, my son lives. My heart says so.
Anayeli Guerrero de la Cruz, Sister of Jhosivani Guerrero de la Cruz (with mother)
'We, as a family, have gone to places that you have no idea how dangerous they have been.'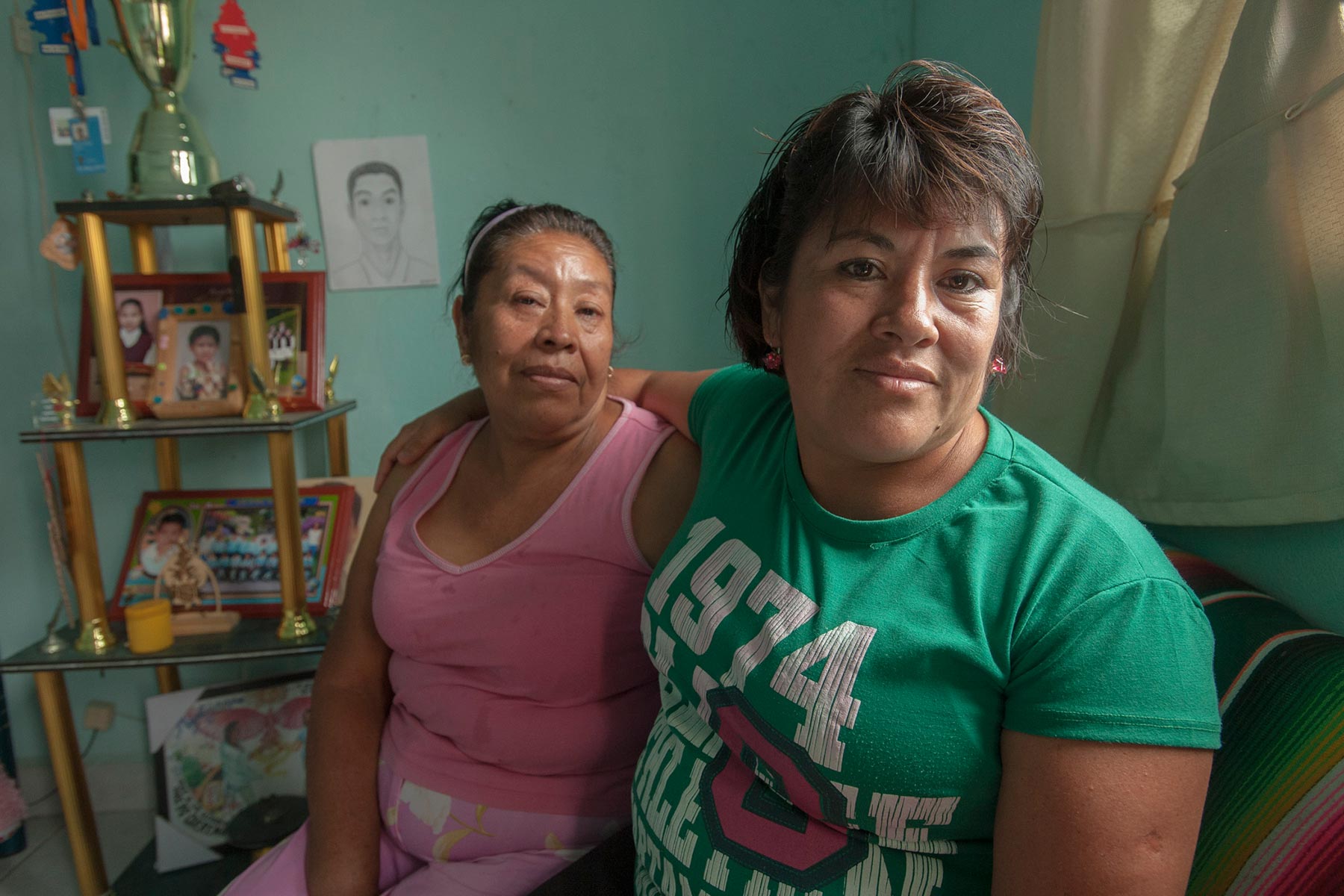 Read more
Read more
3 mins
My name is Anayeli Guerrero de la Cruz. I am the sister of Jhosivani Guerrero de la Cruz, one of the missing 43. We are seven siblings in all, four men and three women. Three went illegally to the United States, but the eldest died there. I am the third of the seven, and Jhosivani is the youngest of the seven.
He has a very difficult personality because he is very grumpy and very fussy. He doesn't like it if someone scolds him or tells him things or interferes in his space. Even though he was the youngest, yes, we fought. We would tell him something he did not like, and it would bother him. Just like that, the only thing he would say was, "You will see, jerk," but it wouldn't come to blows.
He would do things to my children, to his nephews, playing, but since he was the toughest, he would make them cry, and I would tell him, "Ay, you seem like a child."
He is studious, very, very dedicated. He liked to play soccer. He had a team here in Omeapa called San Juan Omeapa, and they played soccer there. And basketball also in the evenings, because there is nothing else to do in this community, so after dinner, from 7 p.m. on, he would go to play basketball with his friends.
He knows about mechanics. In Conalep [National School of Professional Technical Education] he learned to fix cars. But what he liked more, what he likes, is repairing electronic appliances. But he no longer wanted to go to school. He was discouraged, because then he told [our mother], "No, jefa, sometimes you do not have enough to give me money. It's better I stop studying. I want to go to the United States with my friends."
His brothers in the U.S. told him that "to cross through the desert is very difficult, and here you do not have your own life, and all you do is work and work, and don't think you'll just come and have fun. No, when you're here, you can no longer do anything. No, you're going to regret it. Better you try harder to study, since you're the youngest."
Before entering the normal school, two months earlier, he had a girlfriend. But he broke up with her because, he said, "Now what I'm going to do is focus on bettering my studies. I'm going to try harder, and I'm going to forget about girlfriends, and later they will come."
And the oddest thing was that he became involved in the activist wing [at the normal school], where they spend their time studying and watching everything about politics and all that. I tell my mom they are like lawyers because they know the laws well and things the government does.
Yes, he changed his way of thinking, perhaps between the trial period and the three months they were there before they disappeared. He changed in his way of thinking and various other things. We never imagined that he would like politics or things like that.

It has not been easy, especially for my mom. You know how they say the mother is the one who suffers most. We already went through the death of a brother, and as my mom says, "I do not say I've resigned myself that your other brother died, but at least he has been buried. I know where he is, so now it is not so painful." With this, yes. Day after day, it is more difficult to be thinking all day, to not know, to not know. The uncertainty is the most painful thing, a disappearance like this.
You cannot imagine what things we have done [to try to get answers]. And we, as a family, have gone to places that you have no idea how dangerous they have been. My brother and my husband, as soon as all this happened, they went to the mountain. One time they even spent a week in the mountains, searching in the hills near Iguala.
His things, everything, are as he left them back in Omeapa. We have not done anything in his room, just sweeping for the dust, but his stuff is there, as he left them, waiting. All his things, even his money, his coins, are still there.
I only imagine that if he returns, if we were to find him, he would just start laughing, and like always, he would tell us, "Stop messing around!" Yes, because he would be laughing.